With 15 Years of Experience, Louis Verdad Debuts New Denim-Focused Line at NYFW
The LA-based designer has new investors, a new label and a fresh approach to a business he already knows can be cutthroat.
"You know that you can make it when someone can look at [your work] and say, 'Oh, that's a Louis Verdad,'" said the designer on Monday, at his first ever New York Fashion Week presentation. "When it's identifiable, your brand is starting to create a reputation where you can stand on your own." The irony is that Louis Verdad already has a long and solid reputation in fashion, though perhaps not in the mind of the younger clientele that Verdad, his new label, is now targeting. 
The Los Angeles-based, Mexican-American designer's career took off in the early aughts when Madonna's stylist Arianne Phillips discovered him and he became a favorite among celebrity stylists in Hollywood. (Verdad designed the look worn by Madonna at the 2003 MTV Music Awards — the one where she kissed Britney Spears.) "Everything came so fast," said Verdad, remembering that time when his runway shows were the highlight of LA's fashion weeks. "Every day, we had around five to 10 stylists coming in for every award show, every magazine knocking at the door; I mean, my publicist didn't even want to charge me— really, that was how good it was." The business ballooned and he was soon employing about 65 people and felt the job taking over his life. "When something like that happens and you lose control, you sink," he said. Verdad declared bankruptcy in 2007 and lost custody of his name for three and a half years, during which he showed collections under the name Louver. 
Then Verdad took a break from the limelight for three years to focus on a bespoke business for his roster of private clients. He had no intention of returning to the grind of producing retail collections. "Two of my girls [longtime private clients], who are there," he said, pointing at two women in the showroom, "asked me: 'What do you need to go back into business? You need to go back into business;' And I thought it was a joke." But it wasn't a joke, and with the financial backing of those two women — "they are pharmaceutical people, Latina women, they understand my work" — Verdad had the capital he needed to start again and take his time. "One of my blessings is that, through bespoke, I learned the difference of body attitudes, the difference of comfort in different ages." 
Verdad decided to start by targeting a younger "urban, sophisticated' woman at an under-$1,000 price point, though other lines may come in the future. ("I want to push Verdad first") And for his debut collection, he followed a cue from the luxury houses in Europe. "Stella McCartney, Balmain — I started looking at little things that they were telling me, that denim was going to be a big comeback and it was confirmed in all the runways, because I've seen a lot more," he said. Indeed, most of the spring 2017 collection is made with sleek blue or white denim, including tailored mini-dresses, trench coats and patchwork suits. "There's a nonchalance-ness about this collection that makes it a little bit younger; I work in getting shapes that are a little bit more relaxed, not so tight, even though there's a lot of construction in here because that's what I'm good at; And this is what my signature at Louis Verdad is." 
Verdad knows that in order for his line to succeed, he doesn't just need the financial support; he needs to have a clear brand DNA. "We hired a brand strategist so they can use my background, because it's very rich, and enhance it and bring it into this new endeavor." He and his PR team are also being active about reaching out to bloggers, both American and international, who floated in and out of the showroom on Monday. 
"I created, through my years, a lot of relationships with a lot of top stylists... and I didn't invite anybody [to the NY presentation] because I think it's going to be more successful for me if the word spreads out about what I'm doing," he said. Verdad added that he is in a "stage of gratitude" about the new line and confident that he has the right team and know-how to build a formidable business. "They will look for me again," he said, referring to the people who responded so strongly to his work in the early aughts. "That's really how it happened last time, and it was very successful." In the meantime, he has everything he needs to grow. 
See the spring 2017 Verdad collection in the gallery below.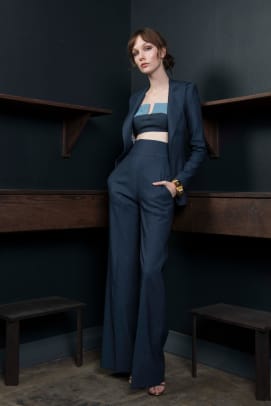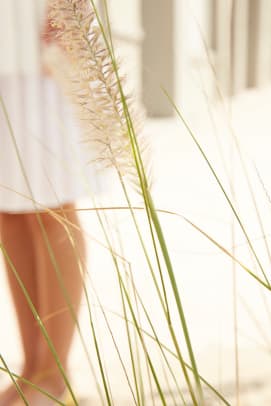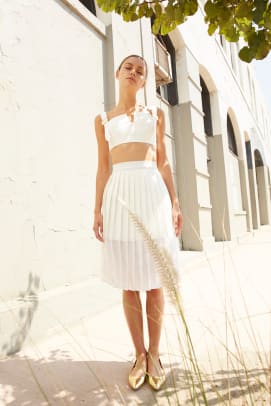 Stay current on the latest trends, news and people shaping the fashion industry. Sign up for our daily newsletter.