See All of the Different, Stunningly Colorful Makeup Looks From Margiela's Spring Show
Pat McGrath was at it again.
Maison Margiela, particularly under John Galliano's direction, doesn't exactly have a reputation for wearable, minimalist beauty looks on the runway. The motto seems to be more along the lines of "anything goes" when it comes to hair and makeup, so the beauty team gets to really flex their creative muscles.
The label's spring 2017 show was no exception: It started with a procession of mostly bare-faced models, then worked its way up to Tiffany blue lips, colorblocked eye shadow in whites and pastels, arrestingly sparkly glitter lips and yellow eyebrows — clearly, makeup artist Pat McGrath brought her A game. And that's to say nothing of the array of headpieces, scarves and headsets hairstylist Eugene Souleiman worked into each model's look.
McGrath offered a close-up view of one of the more intricate and colorful looks via Instagram:
And again (as she did at Versace), McGrath took the opportunity to tease a mysterious new product offering from Pat McGrath Labs — without, of course, actually giving us any solid clues about it:
Click through the gallery below to see the various beauty looks from the Maison Margiela runway.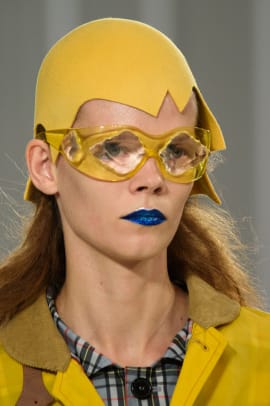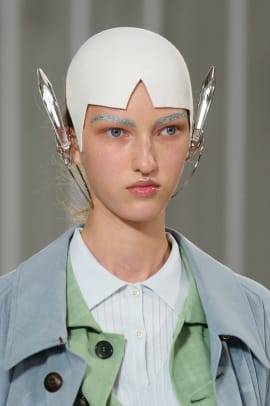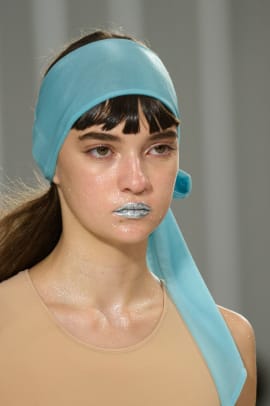 Sign up for our daily newsletter and get the latest industry news in your inbox every day.