Neiman Marcus is Encouraging Brands to Adopt 'See Now, Buy Now' Strategy
CEO Karen Katz cited the overexposed runway collections as just one of several problems that have depressed sales in the last year.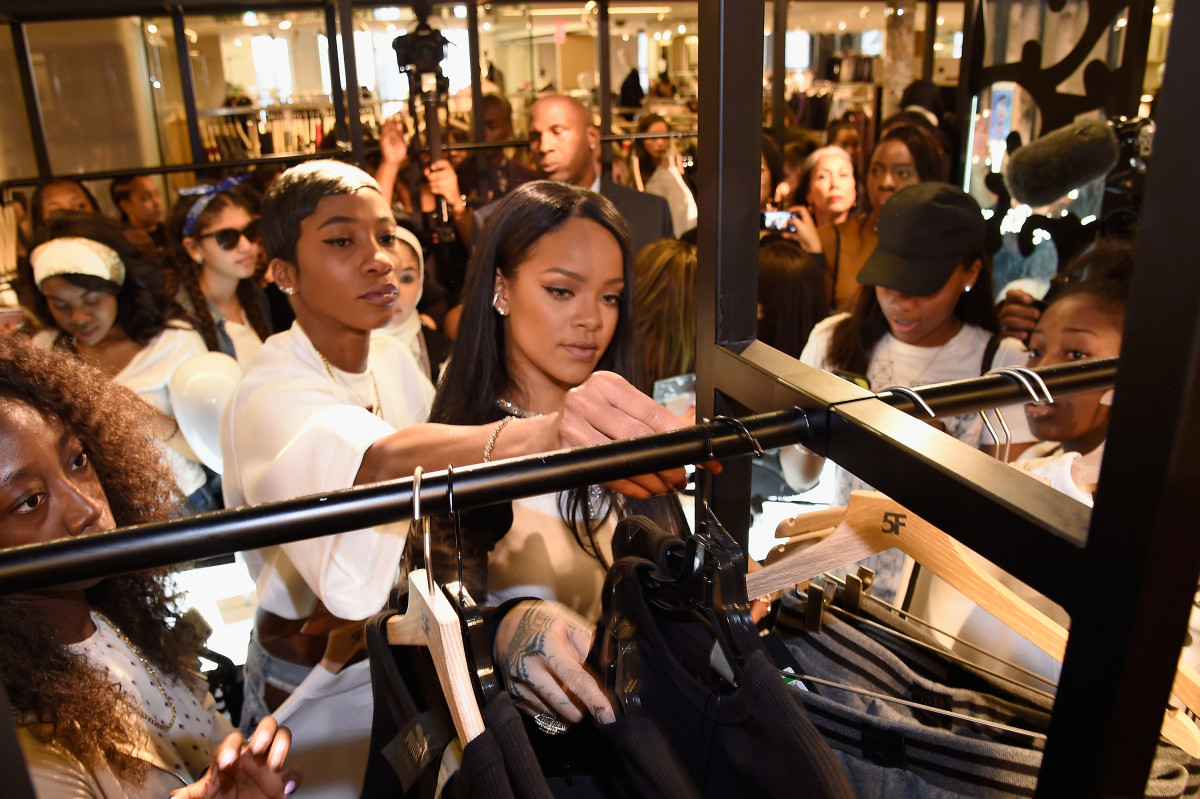 Neiman Marcus isn't mincing words when it comes to its support of the "see now, buy now" retail strategy. On Monday's conference call with investors, Neiman Marcus Group CEO Karen Katz praised Tom Ford and Burberry for holding back their collections from the press until deliveries, but added that the company — which also owns Bergdorf Goodman and MyTheresa.com — knows it is going to take time for these changes to permeate the industry. 
"Our enthusiasm around this, we're trying to make sure that we're communicating it to as many people as possible," said Katz. She recalled a time when access to fashion shows were "exclusive" and limited to retailers and fashion media. Now the collections are "blogged and broadcasted all over the world via social media," she said, and customers feel the product is dated by the time they see it in stores. "We have a lot of support for getting this done from many different factions in the industry, so we'll keep you posted," she said, adding that the group is particularly encouraging brands with shorter supply chains to adopt the new strategy. "We are working very hard to get our vendors to think differently."
Obviously this conversation isn't groundbreaking for the fashion industry, but it's still uncommon for investor calls. Katz outlined several challenges that resulted in a tough fiscal 2016 (the year ending July 30), during which comparable sales decreased 4.1 percent and total sales reached $4.95 billion. The group reported a net loss of $406.1 million versus net earnings of $14.9 million in fiscal 2015. And it marked the fourth quarter in the row that the company has seen sales decline. 
An out-of-sync fashion cycle is only one of the well-documented problems facing department stores today. Katz said that fast-fashion retailers are adding to the sense of fatigue by delivering trends before "authentic runway looks are delivered to stores." She also said that a problem that has "plagued our industry for decades" is finally getting the attention it needs: mistimed seasonal deliveries, which result in markdowns before customers are actually shopping for weather-related needs. How exactly that will be solved was left unclear, but Katz said that she expects to run fewer promotions in the coming year thanks to inventory control efforts in the last quarter. 
In addition, the strong American dollar decreased the spending appetites of tourists while store traffic decreased overall. And Neiman Marcus, which has seven stores in Texas, particularly felt the impact of the problems in the oil and gas industry. (The price of crude oil has plummeted over the last 18 months.) "Steady traditional customers viewed their luxury spending in a different way," said CFO Donald T. Grimes about the region.  
In addition to encouraging brands to adjust their strategies, Neiman Marcus is also planning to combat these challenges by continuing to invest in e-commerce and mobile shopping, which accounts for 30 percent of the business and has seen sales grow in the mid-single digits to $333 million in the fourth quarter. The Neiman Marcus buying and planning teams have been reorganized to include the technology team, which resulted in the elimination of roles but a stronger omnichannel business approach, said Katz. She also said online price transparency means shoppers are even more aggressive about finding deals, so the company plans to expand exclusive offerings.
To drive shoppers to stores, Katz highlighted a deeper commitment to sales associate and customer relationships as well as already completed store renovations across the country. Bergdorf Goodman's main floor was under construction for most of the fiscal year before opening in August in time for fashion month. The legendary store celebrated the opening with several special events, including a Chanel fine jewelry pop-up shop opening marked with a special dinner hosted by Keira Knightley, an appearance by Rihanna to promote her Fenty Puma line, an appearance by Victoria Beckham to exclusively launch her first Estée Lauder line and a Tom Ford fall 2016 collection pop-up shop. But more sales floor changes are coming to Bergdorfs: the store is in the process of connecting the women's building to the unit next door, 4 West 58th Street, to which the back of house offices will move over the next two years, leaving the eighth floor open to retail space. 
Meanwhile, MyTheresa.com continues to see double-digit comparable sales rate increases and Katz cited its Prada account — one of only two sites that carry the brand online — as a highlight of the business. Neiman Marcus acquired the luxury e-retailer two years ago. 
Looking forward to the holiday season, Katz said buyers across the group are focusing on "hot brands," including Gucci, Chloe, Aquazzura and Gianvito Rossi, to further tap into products that are already resonating with customers. It's too soon to tell how the first season of "see now, by now" collections will perform, but perhaps Gucci's popularity with shoppers, despite its rejection of the strategy so far, is an indication that consumer-facing fashion shows don't hold all the answers. 
Want the latest fashion industry news first? Sign up for our daily newsletter.