Prabal Gurung Got Political, and Hailey Baldwin, for NYFW
Alongside a beautiful spring 2017 collection, the designer also launched Prabal Sport, his first activewear outing.
Timing an activewear launch with your ready-to-wear runway show seems to be the thing to do these days. While perhaps none will get the press and buzz that Alexander Wang's collab with Adidas did, Prabal Gurung had a pretty influential influencer in his arsenal to launch Prabal Sport this past weekend: Hailey Baldwin.
The Instagirl models (and honestly looks great in) Gurung's printed, feminine (but functional) gym clothes in a new campaign for the line, which is ongoing and sold exclusively at Bandier.
In conjunction with that (and somewhat surprisingly as Gurung isn't a designer we associated with the Instagirl casting trend), she also made her first runway appearance of the week at his spring 2017 show.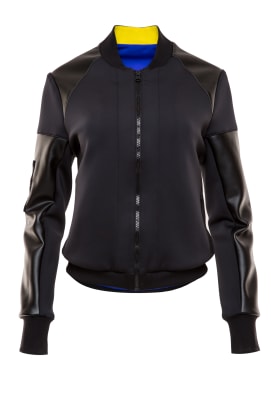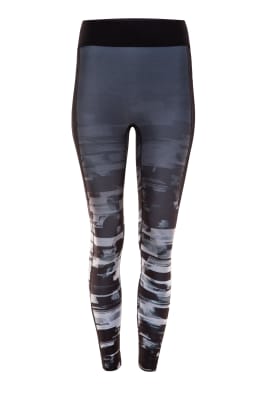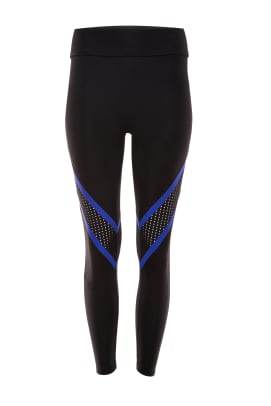 For the collection, however, Gurung (like many designers this season) seemed to be thinking more about social issues than social media.
The collection was inspired by feminist heroes like Gloria Steinem, some of whose quotes were actually embroidered onto the clothes, and who presumably inspired the "Gloria Bootie" many models wore as they stomped down the runway to tunes including Nice as Fuck's "Door."
The collection was surprisingly heavy on (albeit lightweight) knits, furs and long sleeves, but they were consistently offset by floaty skirts and dresses with handkerchief hems and up-to-there slits. At about look 28, the eveningwear started to come out (and it was stunning). But rather than close the show with a (literally) show-stopping gown, he sent an elegant black suit down the runway last with the phrase: "Our backs tell the story no books have the spine to carry," a quote by the 23-year-old feminist poet and author of "Milk and Honey" Rupi Kaur, embroidered onto the back of the jacket. It was a statement on many levels.
This season, Gurung also talked about recently becoming an American citizen for Opening Ceremony's voting campaign, and for spring he debuted jewelry handmade in his native Nepal, where much of his knitwear is also produced. In 2011, Gurung founded the Shikshya Foundation Nepal to aid and raise awareness about the country's social and economic needs.
In keeping with the political theme, New Jersey Senator Cory Booker was a surprise guest at the designer's post-show dinner at the swanky Clock Tower restaurant in the New York Edition (he's apparently dating Cleo Wade, a pretty girl who writes poems on Instagram and frequently attends fashion events). Baldwin was of course there, too.
The message we're getting from New York Fashion Week so far: A celebrated designer can and should try to use his platform for good — something Gurung does well and consistently — but sometimes you need to hire an Instagirl and sell some activewear to grow that platform.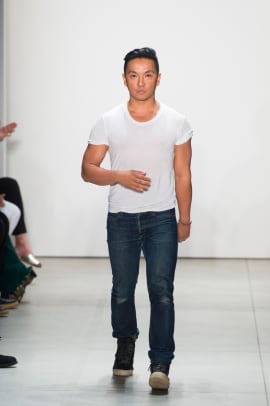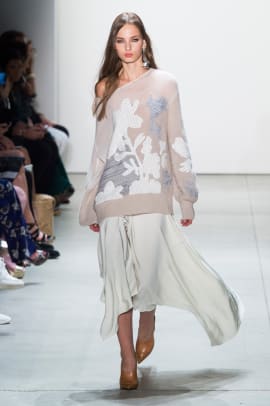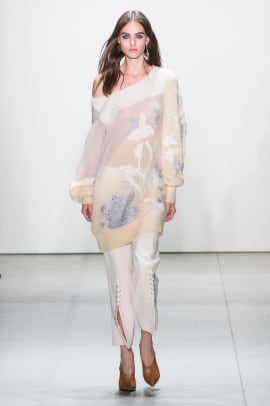 Want the latest fashion industry news first? Sign up for our daily newsletter.