Camo and Corsets Are Gaining Street Style Traction on Day 2 of Milan Fashion Week
The trends have popped up on both days of the city's fashion week so far.
Amidst all of the Gucci on the streets of Milan (especially Wednesday at the brand's spring runway show), two other distinctive trends have emerged from the city's fashion week so far: camouflage prints and corsets worn over dresses, and jackets. The latter is something we anticipated seeing after it had popped up on the runways earlier this year (see: Prada's corset belts)— but the camo felt like more of a surprise, because it's been a minute since the print had high-fashion popularity. Take note of Valentino's 2012 take on it, which brought the pattern back to the forefront.
Bloggers, stylists and editors got the memo, however, with several turning out with aforementioned Prada corset in dark grey and white over a number of looks, truly showcasing the versatility of such a distinctive piece of clothing. 
See all of our favorite street style looks from day two of Milan Fashion Week in the gallery below.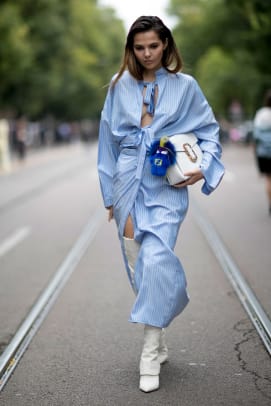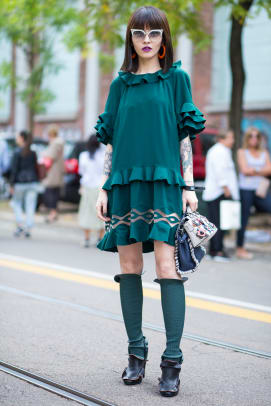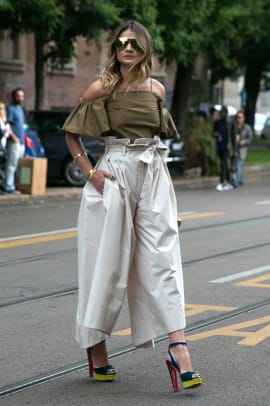 Stay current on the latest trends, news and people shaping the fashion industry. Sign up for our daily newsletter.