Pleated Skirts Proved Popular On Day 7 of NYFW
Plus, more of our favorite street style looks from Tuesday.
Seven days into New York Fashion Week (which now stretches over nine days, so "week" is a bit of a misnomer), our favorite street style stars have shown no signs of running out of head-turning looks. Tuesday was a cooler day in the city, not that these women need an excuse to push seasons, but it lent itself to more artful, textural layers — i.e., street style bait. But our favorite trend of the day was long pleated skirts, shiny or otherwise, that moved gracefully along the sidewalks. These have frequently popped up on the runways over the past couple of seasons, and now they're clearly proving their merit on the street, too. 
For more of our favorite street style looks from day 7 of New York Fashion Week, see the gallery below.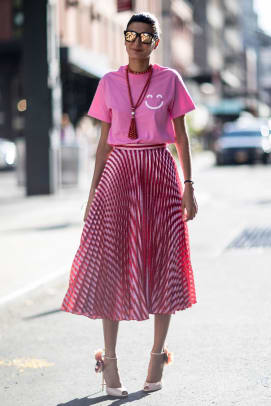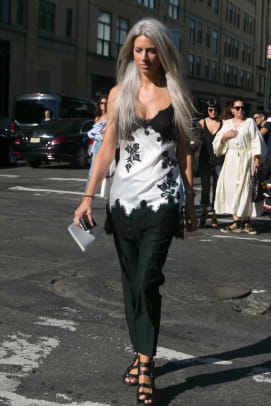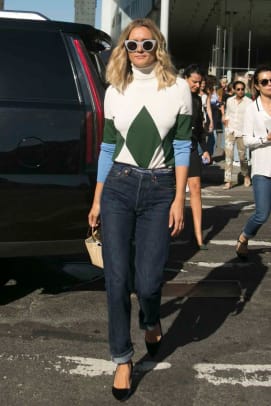 Stay current on the latest trends, news and people shaping the fashion industry. Sign up for our daily newsletter.