The New Style.Com Is Re-Releasing the First Vetements Collection — Already
Meanwhile, Vetements relaunched its own website as a replica of the old Style.com.
For his brand's 10th anniversary, Alexander Wang released a crowdsourced collection of iconic pieces from his wide breadth of past collections. It was a fun way to excite customers and celebrate a brand that had come so far since its launch. 
Another brand that's come pretty far since it launched in 2014 is Vetements, though two years seems a little soon to be digging through the "archives," doesn't it? But that's what the new Style.com has decided to do in an exclusive with the Paris-based design collective led by Demna Gvasalia. "It's been a thrilling experience to revisit the Vetements archives and bring back one of the most seminal, influential collections in contemporary fashion," said Yasmin Sewell, Style.com's fashion director. According to a release, Sewell "worked closely" with Gvasalia to "exactly reproduce" the debut fall 2014 collection, describing the pieces as "collectors items." The collection was shown to only a very small group of industry insiders and, granted, that means its retail distribution was very small and not a lot of people got their hands on it the first time around. But the codes Gvasalia and his team established during the first season certainly haven't disappeared. As he tells Vogue.com's Nicole Phelps (formerly of Style.com... confused yet?), those reworked vintage jeans he did the first season are still the brand's bestselling item. That said, this collection isn't even that widely accessible. The U.S. version of Style.com, which is based in London, hasn't launched yet and won't until later this year, meaning only UK shoppers can get their hands on the re-released Vetements. However, a second part to this collection is due out later this year and may or may not be available for more markets.
In another twist (and perhaps our favorite part of this collaboration), Vetements relaunched its own website as a tribute to the original Style.com, which — let's admit it — we all miss.
Nostalgia sells, there's no doubt about it. And the fact that a collection released just two years ago is already inspiring such feelings goes to show what a crazy, fast-paced world we're living in.
Browse the new/old collection in the gallery below.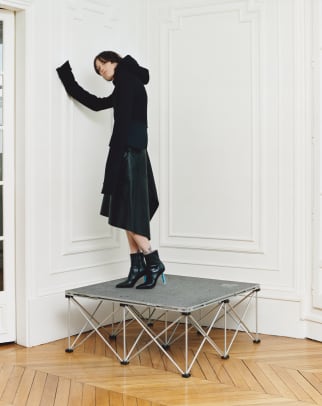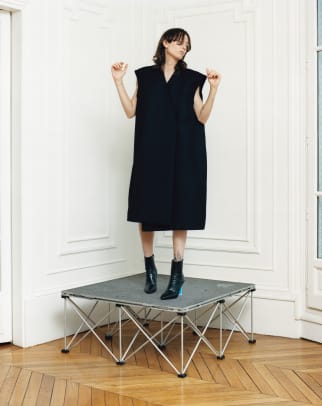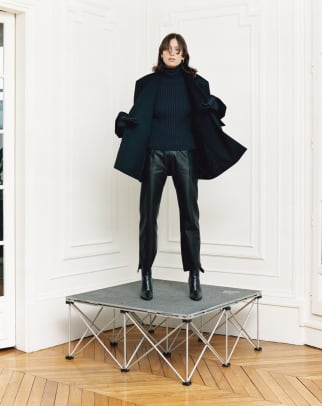 Want the latest fashion industry news first? Sign up for our daily newsletter.