What We Know About Zara's First Sustainable Collection
The fast fashion retailer first started releasing products that met its "Join Life" standard in 2015.
What does sustainability mean for a company like Inditex, which released 1,177,784,343 units on the market in 2015 and clocked in sales of €10.47 billion (about $11.7 billion) in the first half of 2016 through a network of 7,096 stores worldwide? It means the retailer has the potential to impact its vast system of suppliers, factories, transport operators, brick-and-mortar stores and more in both negative and positive ways. This week, Zara released a shiny new look book for the Inditex-owned brand's first official "Join Life" sustainable collection. It's an answer to H&M's Conscious collection, which debuted in 2011 and employs organic cotton, Tencel and recycled polyester as materials. Similarly, Zara's "Join Life" pieces are made from organic cotton, recycled wool and Tencel.  (Tencel, or lyocell, is a fabric made from wood cellulose sourced from certified socially and environmentally responsible forests.)
Zara started quietly releasing products marked with its "Join Life" tag as early as November 2015, but fall 2016's lookbook starring model Sasha Pivovarova is the brand's first big public push for the capsule collection. According to Inditex's site, a garment earns the "Join Life" label if it meets a series of internal qualifications: the primary fabric must be Better Cotton Initiative approved cotton, Lenzing Modal, organic cotton, Tencel, recycled cotton, or recycled polyester and recycled polyamide; it must be manufactured with one of Inditex's "Green to Wear" technologies, which includes water recycling; and factories that wet process that primary fabric (meaning, treat it with chemicals) must earn a grade A or B in Inditex's environmental sustainability standard. If it doesn't meet those top two standards, it can pass if it demonstrates "continuous improvement." And while Inditex has kept its monitoring standards all in-house, and therefore not as rigorous as they would be by a third-party, the company made an important step in May: it released names and addresses of its wet processing units in Bangladesh, China, India, Portugal, Spain, Turkey and more countries. 
The bulk of Inditex's sustainability efforts so far have focused on what it calls "eco-efficient" stores, and decreasing electricity consumption and greenhouse gas emissions. In 2015, it started reusing packing supplies as part of its 2020 goal of zero landfill waste. In 2015, it generated 1,831,142 kg of textile waste and 11,065,644 kg of paper and cardboard waste, the latter of which is "managed by a legally authorized body that sends the waste for recycling," according to the annual report. As for textiles that cannot be recycled, the company partners with "social organizations, universities and leading companies in the sector to obtain efficient solutions." And a new strategic environmental plan released in 2016 revealed further plans to allow for the "reuse and recycling of our products by collaborating with social organizations," according to Inditex president Pablo Isla, by bringing recycling collection boxes to its stores. Similarly, H&M stressed its own recycling program around Earth Day this year, but as The Guardian pointed out, it would take the Swedish retailer 12 years to use 1,000 tons of fashion waste, the same amount it outputs in 48 hours. A significant portion of independent clothing donations in the U.S. end up in landfills anyway. 
But the "Join Life" collection is nevertheless a step in the right direction for Zara, even if the collections represents a drop in the bucket of its seasonal offerings. It's also a marketing tactic: in addition to releasing the images, the brand is promoting the in-store recycling bins and a collaborative art project entitled "Boxes with a Past" that provides artists with Zara's 100 percent recycled boxes. And yet, every change or effort Inditex makes is valuable and if "Join Life" represents a deeper commitment from the company to act and produce more responsibly in front of and behind the scenes, that's something to be applauded in the push for increasing transparency. 
See more images of Zara's fall 2016 "Join Life" collection in the gallery below.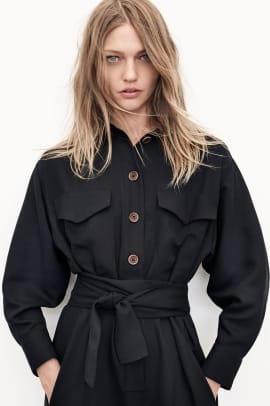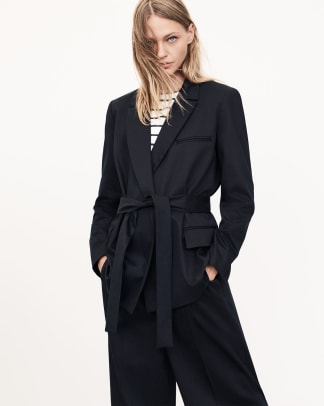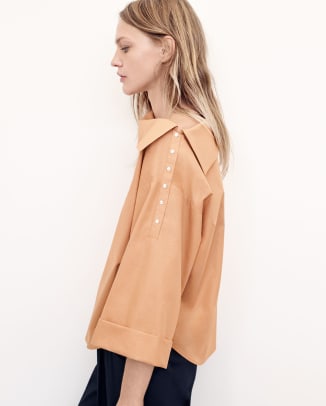 Never miss the latest fashion industry news. Sign up for the Fashionista daily newsletter.