A Complete Breakdown of Every Fashion Month Show Opened and/or Closed by a Hadid
The sibling duo really cleaned up this season.
It's a well-known fact in the modeling world that scoring an opening or closing spot in a designer's runway show is a huge honor — and one that can determine the future trajectory of your career. (For example, Aymeline Valade quickly shot to stardom after Alexander Wang chose her to open his fall 2011 show; the same can be said for Dutch beauty Maartje Verhoef, who opened the Prada spring 2013 show as an exclusive; as well as for Alanna Arrington, who opened Altuzarra for fall 2016.) However, it's not super-often that models are plucked from obscurity for these plum runway gigs, and this season, two certain "Instagirl" siblings seemed to either lead or conclude the lineups for top designers in all four cities.
Gigi and Bella Hadid, who boast 23.8 and 6.7 million Instagram followers respectively, were the most popular openers and closers of fashion month: Gigi opened five shows and closed seven, while Bella opened four and closed one. The sisters walked together on a number of top-notch runways — Marc Jacobs, Max Mara, Anna Sui, Versace, Fendi — but we couldn't help but notice the frequency with which they were given one of the two prime positions. To put this in perspective, we made a complete list of every time one of the Hadid sisters opened and/or closed a show during fashion month. Whether these gorgeous siblings are just really lovely to work with, or designers are trying to play to millennial audiences by capitalizing on their social media savvy, it's safe to say they ended this season on top.
Gigi Hadid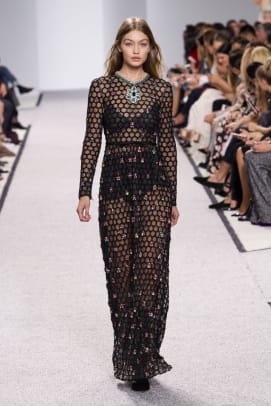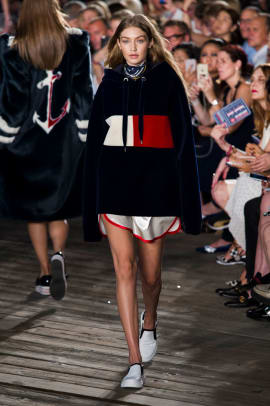 The elder Hadid sister, who's currently the face of Tommy Hilfiger, Versace, Reebok, Maybelline, Stuart Weitzman and Max Mara, took it slow in New York and skipped London this season, but in Milan and Paris, she opened fan-favorite show Isabel Marant (which she walked for the first time) as well as proved her muse status to the likes of Donatella Versace and Olivier Rousteing by closing both Versace and Balmain.
Bella Hadid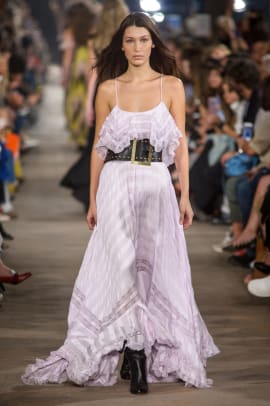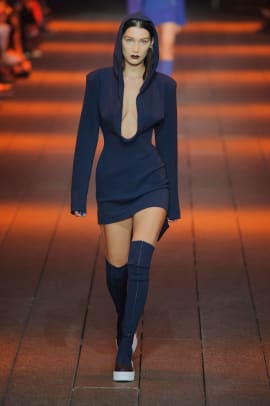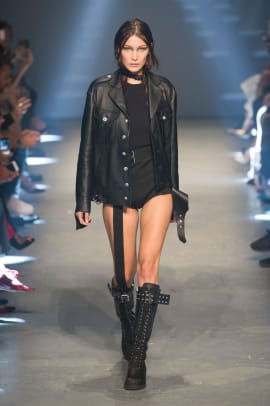 The 19-year-old has not been on the show circuit for long (her big break was at Tom Ford's fall 2015 show), but she was on fire this season. She sat out Paris Fashion Week to support her boyfriend The Weeknd while he performed on "Saturday Night Live" in New York and then to accompany him on a trip to Tokyo, but she opened both Fendi and Alberta Ferretti in Milan, as well as DKNY in New York and Versus Versace in London — a city exclusive.
Want the latest fashion industry news first? Sign up for our daily newsletter.