Kristen Stewart, Lupita Nyong'o and Helen Mirren Among 'Elle''s 2016 'Women in Hollywood'
Eight actresses are featured on the publication's November 2016 covers, which you can experience via augmented reality.
Elle revealed its 23rd annual "Women in Hollywood" issue on Monday with eight lucky ladies and cover stars who are killing it in the entertainment business: Amy Adams, Kathy Bates, Felicity Jones, Anna Kendrick, Aja Naomi King, Helen Mirren, Lupita Nyong'o and Kristen Stewart. Photographed by Dan Martensen, each actress is "invigorating, reshaping, and entirely reimagining what women look like on and off screen," according to Editor-in-Chief Robbie Myers's editor's letter. 
Myers is reimagining the traditional magazine experience as well, by linking up with HuffPost's virtual reality studio RYOT and a Verizon platform called Envrmnt. Through the ELLENow app, readers can experience the November 2016 issue via augmented reality. How so? Hover a mobile device (Apple only for now; stay tuned, Androids!) over the Elle issue and the cover star instantly comes to life on your screen with a video interview. What. A. Time. To. Be. Alive.
Though the exclusive Elle experience seems quite limited from the get-go — you need the magazine, the app and an Apple device, for starters — tapping into augmented reality is just another example of the fashion industry toying with technology. Hm, what's next? Subscribers can go behind the scenes of a cover shoot with an Oculus Rift headset? Let's do this, Elle!
Click through the gallery to see every Elle November cover before the issue hits newsstands on October 18, and visit Elle.com for more.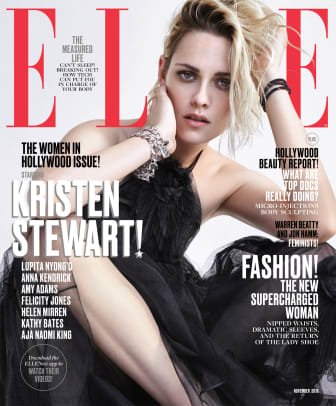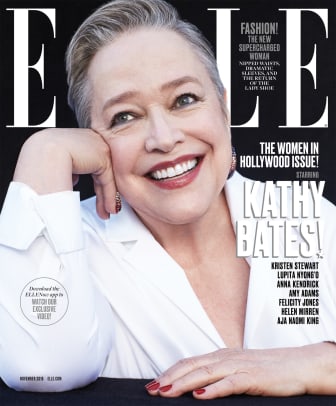 Want more Fashionista? Sign up for our daily newsletter and get us directly in your inbox.