Gigi Hadid Lands Her First Fitness Campaign For Reebok
The model and boxing enthusiast is the newest face of the athletic brand's #PerfectNever campaign.
It's no secret that Gigi Hadid is a fitness fiend. Her workout routines and athleisure looks garner as much attention as her most recent runway shows, fashion collaborations and public sightings with Zayn Malik. So it was only a matter of time before a major sports brand picked her up as a spokesmodel and luckily, Reebok is the one to give Hadid her first-ever fitness contract.
The Adidas-owned brand announced Tuesday that Hadid is the newest face of its #PerfectNever campaign, which launched in July with UFC champ Ronda Rousey. Hadid will spread Reebook's message of body positivity and will address the wealth of benefits that come from physical fitness. "Working out isn't only physical for me. It's mental. It helps me escape the noise in my head. It's the only time my mind goes quiet," says Hadid in a statement. It's a pretty spot-on partnership for the model, who has often spoken out against body shamers and whose boxing skills recently came in handy when she defended herself from an attacker during Milan Fashion Week.
Hadid is also the latest of a select group of models tapped specifically for the activewear market. Cara Delevingne became the newest female ambassador for Puma's "Do You" campaign in September, while Karlie Kloss joined Adidas in early 2016 after several years with Nike. In 2014, Gisele Bündchen was named the first non-professional athlete star of the Under Armour's women's campaign. That same year, Miranda Kerr also became a spokesmodel for Reebok, specifically for its Skyscape collection.
See Hadid's launch video with Reebok above and browse through behind-the-scenes images and fall 2016 campaign photos in the gallery below.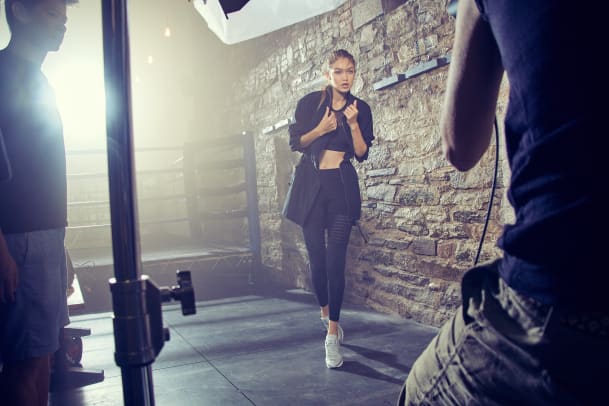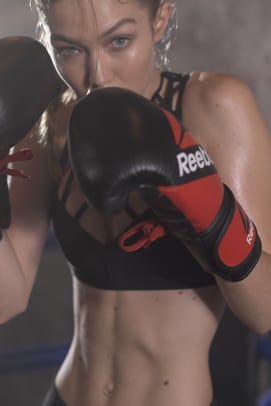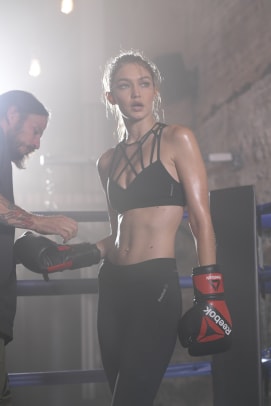 Want more Fashionista? Sign up for our daily newsletter and get us directly in your inbox.