Kim Kardashian Was Robbed at Gunpoint at her Paris Fashion Week Residence
The mogul and fashion enthusiast reputedly lost millions of dollars worth of jewelry.
Scroll down for updates to this story.
Kim Kardashian, noted fashion enthusiast, has been busy making the rounds at the shows in Paris supporting her many designer friends, including Olivier Rousteing at Balmain, Virgil Abloh at Off-White, Demna Gvasalia at Balenciaga and, most recently, Riccardo Tisci — the man who custom designed the gown for her wedding to Kanye West — at Givenchy on Sunday night. All the while, Kardashian's had her family and/or bodyguards in tow, but that didn't prevent her from becoming the target of a violent crime in the wee hours of Monday morning, when she was robbed at gunpoint inside her private Paris residence in the 8th Arrondissement upon her return from the fashion week festivities.
According to CNN, a spokesperson for Kardashian confirmed that she was held up by "two armed masked men dressed as police officers," and that "she is badly shaken but physically unharmed." In a slightly contradictory account of the incident, Reuters is reporting that five gunmen took "millions of dollars of jewelry" from Kardashian around 3 a.m. CET — information the news agency obtained from the French police. Finally, local website Franceinfo claims that Kardashian's bodyguard was handcuffed by the perpetrators as this all went down, preventing him from coming to her aid.
Meanwhile, Kanye West — who'd left Paris to perform at the first-ever The Meadows music festival in Queens — abruptly ended his headlining performance on Sunday, telling the crowd he had to leave due to a "family emergency" and fleeing the stage. 
With three full days left of shows at Paris Fashion Week, including Louis Vuitton, Alexander McQueen and Chanel (where we fully expect Karl Lagerfeld favorite Kendall Jenner to walk), we hope that Kardashian is safe and doesn't feel forced to skip out. The front row just isn't quite the same without her.
We'll continue to update this story as more developments arise.
Update 10/3: According to both CNN and Reuters, Kim Kardashian left Paris aboard a private jet after speaking with French police. She was also reportedly tied up and locked in her bathroom during the robbery.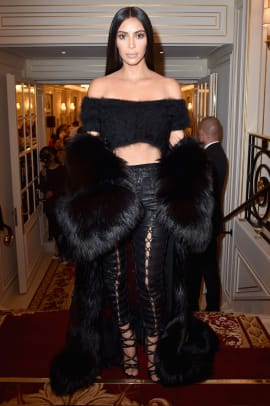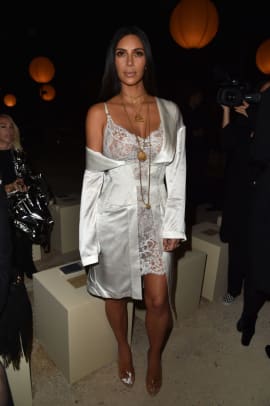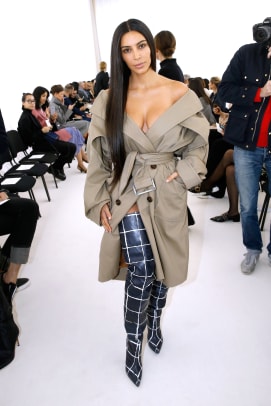 Sign up for our daily newsletter and get the latest industry news in your inbox every day.