L.K. Bennett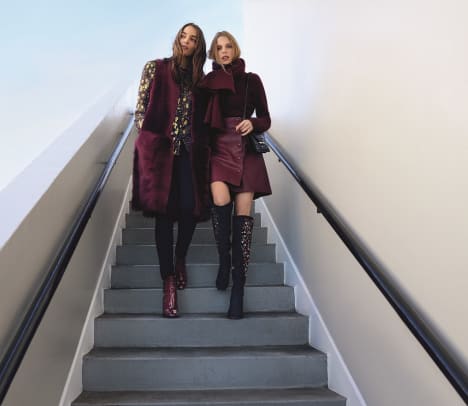 L.K. Bennett is seeking a highly motivated Store Manager with a luxury management background. The Store Manager will be responsible for building the brand, business analysis and operational excellence, and developing and coaching a team to reach store goals.
About L.K. Bennett
L.K.Bennett is a luxury fashion brand defined by its unmistakable British heritage; a modern blend of femininity, color and style. Its collections of shoes, ready-to-wear, handbags, and accessories appeal to women who want a wardrobe perfect for any occasion.
Responsibilities
BUILD THE BRAND
Must possess a personal client book, area contacts, and have a proven ability to build brand awareness
Lead and deliver exceptional customer experience, and effectively meet customer challenges
Ensure implementation of company selling strategies
Ensure strong product knowledge of L.K. Bennett line
Develop and maintain a clientele program, for customer follow-up phone calls, new collection launches, and special event invites
BUSINESS ANALYSIS AND OPERATIONAL EXCELLENCE
Analyze and develop revenue-generating strategies
Communicate/Delegate strategies effectively to team
Achieve all Financial and Operational objectives such as: expense control, loss prevention audits/checklists, and weekly reports
Manage and Communicate appropriate product mix, and inventory needs
Execute visual merchandising directives and maintain standards consistent with company brand strategies
Maintain overall company policies and procedures
BUILD, COACH AND DEVELOP STORE TEAM TO REACH SALES GOALS
Recruit, interview, and hire store team while adhering to budgetary goals
Build a team that works well together based on the needs of the store
Ensure training of the associate team on service, selling, visual and merchandising standards
Sets expectations and ensures accountability for providing quality customer service and achieving individual and store sales goals
Coach, Develop and maximize the success of all associates, through analyzing and reviewing sales associates performance
Maximize sales potential by coaching associates behaviors on the sales floor and on an individual basis
Ensure delivery of all performance documentation in a timely manner, including coaching and conflict resolution
Succession planning and retain top talent
All other duties as assigned
To apply, please send your resume to Susanna.Tom@lkbennett.com, subject line Store Manager.

We are an equal opportunity employer offering a competitive benefit and compensation package.