You're Probably Going to Flip Out Over Reformation's Partnership With Patagonia
This dream team has sustainability chops and brand loyalty in spades.
If there's one apparel company that serves as the picture of brand loyalty, it's Patagonia. The Ventura, Calif.-based label has spent nearly five decades pioneering the industry's foremost sustainability initiatives, from materials to production, and has paved the way for similarly minded brands to follow in its footsteps. It's really no surprise that Reformation, the eco-friendly, "cool-girl" fashion brand that's acquired legions of so-called #RefBabes, admires Patagonia's environmental chops. But the two aren't exactly competitors: While Patagonia, the gentle grandmother of the sustainability movement, plays exclusively in the outdoor category, Reformation caters to indoor shoppers who like to kick off their heels and unwind with a cocktail.
But as of Monday, October 10, the two crowd-favorite brands have become closer than ever, thanks to Reformation's new partnership with Patagonia. "To pay respect to this inspirational company," a press release notes, Reformation has hand-picked its favorite Patagonia puffers, sweaters and beanies to retail on TheReformation.com. The release noted that this Patagonia partnership was born out of a seasonal necessity for #RefBabes, too:
"If you are wearing Reformation this time of year, you are getting a little cold. Also, if you are anything like us you are probably just cold anyway most of the time. You probably need some Patagonia to go with that deep v bodysuit." 
(If any label can remain so damn on-brand while discussing something as mundane as weather, it's Reformation.)
The collection is already available for purchase on Reformation's website, but go ahead and click through the gallery below to see all the goods before you load up your shopping cart. Though, if Patagonia's durability and timeless designs mean anything to you, you can't go wrong buying up every single piece and wearing them every winter forever and ever.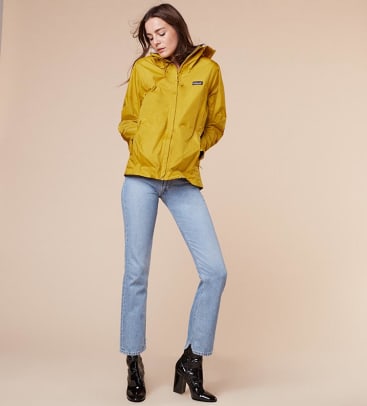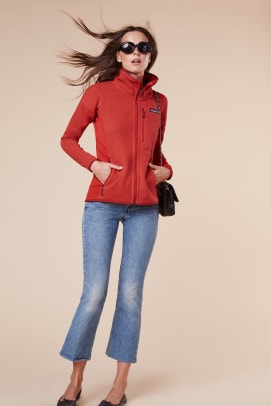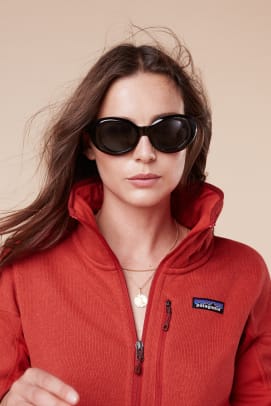 Note: This story has been updated to reflect the fact that this line is a partnership, not a collaboration.
Never miss the latest fashion industry news. Sign up for the Fashionista daily newsletter.