The 21 Ugliest Ugly-Chic Shoes of the Spring 2017 Runways
Seriously, what are these?
Fashion designers' infatuation with not-so-chic shoes is nothing new. We've seen Marc Jacobs's take on Dr. Scholl's sandals and many designers introduce their own versions of shower slides, Birkenstocks and Tevas in recent seasons. Just last month, Ugg and Teva collaborated on a shearling-lined athletic sandal that none of us asked for, inspiring many an "Ugliest Shoe Ever Made" headline (and rightly so).
But for spring 2017, many designers throughout the fashion capitals seemed set on giving the aforementioned styles a run for their money in the ever-growing ugly (or ugly-chic, or jolie laid, or whatever you want to call it) shoe category. And some of the industry's most forward-thinking and influential designers got in on the trend, from Christopher Kane's actual collaboration with Crocs, to John Galliano's horrific velcro-strapped athletic boot. Several were at least somewhat rooted in function — a result of the ongoing athleisure trend — while others just had us thinking, "how?" and, "why" as we gazed down at models' feet over this past month.
So without further ado, click through for spring 2017's ugliest shoes*.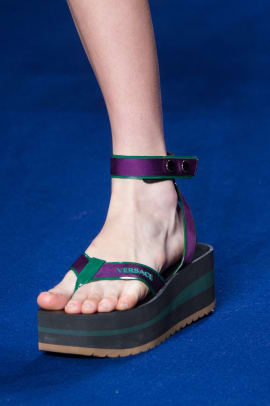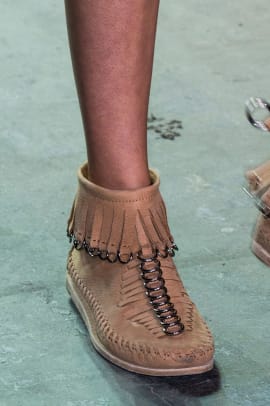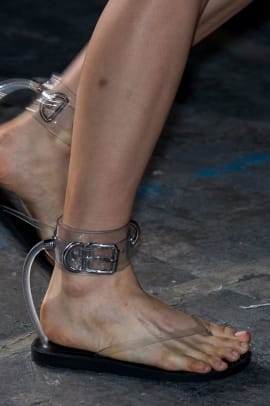 *Disclaimer: we don't use the word "ugly" to discredit any of these designers: Many of these designs are truly impressive, and accompanied some excellent clothes. Plus, we know some street style star is going to show up to the shows in one of these next season and look awesome.
Want the latest fashion industry news first? Sign up for our daily newsletter.