The 2016 CFDA/Vogue Fashion Fund Award Ceremony Was All About Relationships
From the love between the winners to the friendships forged in the competition, Monday night's event was a joyous celebration.
Perhaps it was fitting that designer Laura Vassar wore white to the 2016 CFDA/Vogue Fashion Fund Gala on Monday night. When Vassar and her husband Kristopher Brock took the stage to accept the CFDA/Vogue Fashion Fund Award for their line, Brock Collection, their ebullient speech gave the room the vibe of a wedding reception.
"In 2011, a student at Parsons dropped out of a class three weeks after the semester started, which allowed me — on the waitlist — to take his seat in the class, where I met my beautiful future wife," Brock said. "I want to thank Laura for being such an incredible mother to our child, a beautiful wife, and a perfect best friend."
"Without the drive, passion, talent, integrity, and dedication that Kris has to his work, has to our work, has to every aspect of life, we wouldn't be here," Vassar added, her voice full of emotion. 
It was the perfect end to a competition all about building relationships. Though the ten labels chosen are in competition with each other, the unique environment of the CFDA/Vogue Fashion Fund means they're learning just as much from each other as they are from the judges in the process. Morgan Curtis of Morgan Lane has already made adjustments to her business from the wisdom she picked up from her fellow finalists.
"I learned a lot about social media from Rochambeau, I learned a lot about expressing my personality through Adam Selman — I think everyone has their own gifts they're giving to the fund," she said. "I've become such good friends with all of them and I think they're all really talented, and it's like a support system; I think we're all going to continue to be friends after this."
For runner-up Adam Selman, being a part of the Fund taught him that he can do things his own way and still make it in American fashion. Having the opportunity to give his brand a bigger voice and platform means even more because he will be able to support the people who have supported him since the beginning. 
"Before, I was like, I'm going to have to do it Vogue's way or the CFDA's way to try and impress them, and they haven't made me do that at all," he said. "I'm such small potatoes and I'm really just scraping by every season, and [winning] would really just allow it to be better, not just for me, but for my whole team; they work so hard for me because they see potential in it."
That's why the cash prize that winners take home is nothing to scoff at — $400,000 for the winner and $150,000 for each runner-up. But the real benefit is the mentorship from an established designer like Michael Kors, who was on hand to deliver the evening's keynote speech and announce the winners. "I was finding my own way," said Kors of starting his line 35 years ago. "I had no one to ask about anything when I was at the start, and that's what's amazing about this: You get a bond with someone who can really ... not tell you what to do, but help guide you." 
Before the ceremony started, Vassar summed up the competition as being "life-changing." Brock wandered over and joined the group a few moments later, and was posed the same question. "It's been, as cliché as it sounds, life-changing," he replied. 
"Whoa!" Vassar said with a laugh and a high-five, clearly delighted to be on the same page as her husband. If they can continue working together in that kind of unity — and with this kind of joy — the 2016 CFDA/Vogue Fashion Fund Award is just the beginning of great things to come for Brock Collection.
Browse some of the best looks from the 13th annual gala in the gallery below.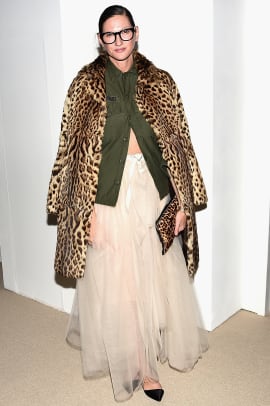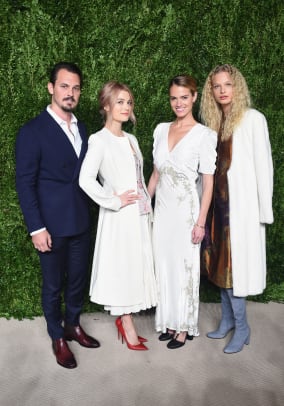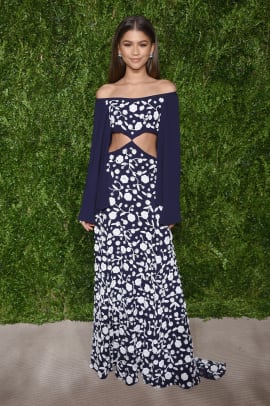 Want the latest fashion industry news first? Sign up for our daily newsletter.