Alexa Chung Wore Denim (and a Safety Pin) to a Fancy Dior Party
Being underdressed has never looked so cool.
Before Thursday night's Guggenheim International Gala, Dior hosted a fashionable crew to a pre-party and a special performance by Banks on Wednesday evening. Those in attendance wore their best Dior suits, dresses and gowns, but we have to give it up to Alexa Chung for pairing her luxurious Dior pieces — a flocked tulle top, wool coat and mini bag — with a pair of casual, high-waisted jeans. 
Her look does sound like a fashion faux pas for such a formal event, but being the style savant that she is, Chung pulled it off with ease. By wearing a pair of classic black pumps, styling her hair into an undone updo, adding statement earrings and swiping on a deep-hued lip, she demonstrated the perfect way to dress up denim. 
Plus, if you look a little closer, Chung is sporting a safety pin. The tiny item has become a sign of solidarity for those in the UK post-Brexit and, most recently, in the U.S. due to the results of the presidential election. Two strong fashion plays in one outfit. Brava, Alexa.
Click through the gallery below to see more stylish attendees at the 2016 Guggenheim International Gala Pre-Party, including Marion Cotillard, Julia Restoin Roitfeld, Aimee Song, Lexi Boling and more.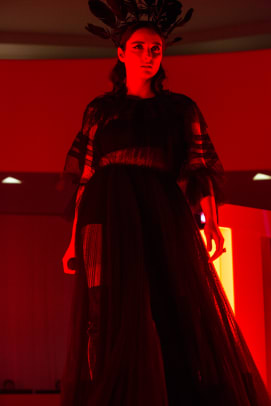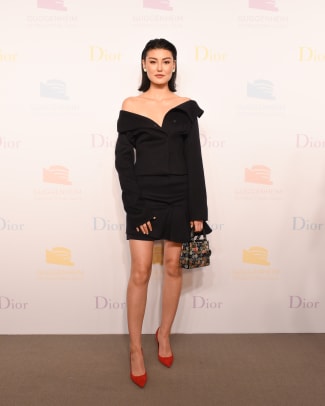 Want more Fashionista? Sign up for our daily newsletter and get us directly in your inbox.