Your Toddler Can Be a Fashion Girl Now Thanks to Aquazzura's New Kids' Line
So chic. So adorable.
Aquazzura's cult-favorite and oft-copied strappy statement sandals and lace-up, pointy-toe flats are already pretty ubiquitous among stylish women of a certain income bracket, but there's one market whose demand Edgardo Osorio apparently wasn't meeting: children.
Fashion moms need to put something on their kids' feet, right? Why shouldn't it be a $550 pom pom sandal that nearly matches her own? Because a child's foot is constantly growing? Oh well! Soon enough they'll be wearing the mothers' hand-me downs. They grow up so fast.
The brand has launched Aquazzura Mini, and cynicism aside, the photos of this adorable footwear melted our childless hearts, as miniature versions of fashion-y things tend to do. "A new generation of Aquazzura girls is born with Aquazzura mini. It is a wonderful addition to our brand that many of our clients who are mothers have been requesting. It's the same DNA of playful and sophisticated elegance," says Osorio in a statement. Prices range from $240 to $575 and each style is available in (European) sizes 19-33. Or rather, they were available: several styles have already sold out on Bergdorf Goodman, where they're still only available for pre-order. They'll roll out to other retailers and Aquazzura boutiques in January.
Whether you have a chic child to buy these for or not, we recommend browsing the gallery below for more photos of the adorable shoes, and some adorable children wearing them, because they're truly the cutest.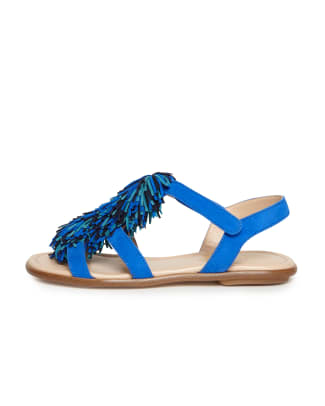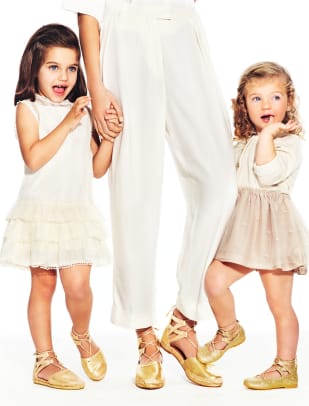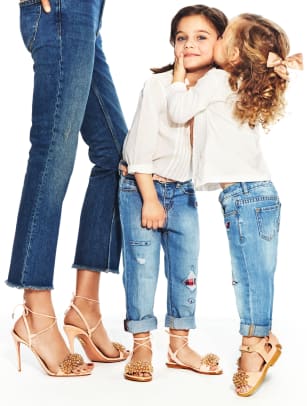 Want the latest fashion industry news first? Sign up for our daily newsletter.