The 11 Best Dressed Men at the 2017 Oscars
Our picks for the night's top good-lookin' dudes. *Fans self aggressively.*
To quote an elderly woman I heard walking out of "La La Land" in a movie theatre in the Chicago suburbs three months ago: "Ryan Gosling is just delicious!" She and I, along with the rest of the Fashionista team, are on the same page, especially when it comes to Gosling in a snug tuxedo. It's true with all the best dressed dudes: We spend so much time dissecting women's couture that we get genuinely pumped when we get to discuss menswear... especially when it's Gosling doing the wearing. 
At Sunday night's 89th Academy Awards, there was no shortage of good-lookin' suits, tuxes and the like; we even agreed (albeit in passing) that the menswear was miles above the women's. Fashionista's beloved Riz Ahmed was an instantaneous best dressed contender in his just-brighter-than-navy Zegna tux (and loafers); Pharrell Williams went all in, as always, in Chanel; Mahershala Ali kept it slick in all-back, also in Zegna; and, much to my septuagenarian friend's presumed delight, Gosling went Full Gosling in a black tux sitting atop a ruffled (!) Gucci shirt.
See all that and more of Fashionista's top menswear looks from the 2017 Oscars in the gallery below.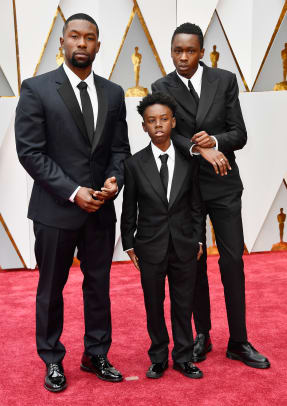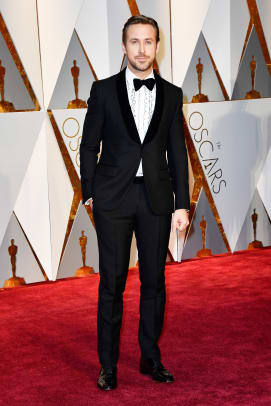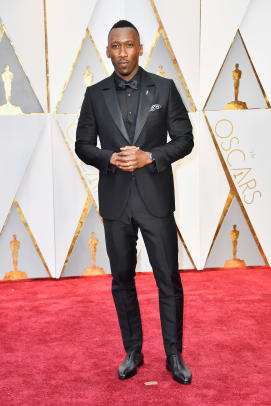 Homepage photo: Christopher Polk/Getty Images
Never miss the latest fashion industry news. Sign up for the Fashionista daily newsletter.