A Lot of Great Fashion Came Out of the Annual Academy Awards Luncheon
Though the nominees all seem to have gotten differing memos re: the dress code.
They may not have appeared to all be dressed for the same event (see: slinky evening gowns versus chill NASA sweatshirts), but damn, did the 2017 Oscar hopefuls look stylish for the annual Academy Awards Nominee Luncheon on Monday. The A-list roster of celebrities — including a particularly dapper Ryan Gosling, Emma Stone and Octavia Spencer — showed up in their daytime finest for the yearly celebration that occurs during the lead-up to the big ceremony. While it's not exactly surprising to see the nominees making the rounds during awards season and working overtime when it comes to red carpet dressing, this season seems to be an especially stylish one. That means that even a simple daytime event — the kind which usually doesn't garner much — became an occasion brimming with chicness.
Click through the gallery below to see the stand-out looks from the event — cough, Ruth Negga, cough.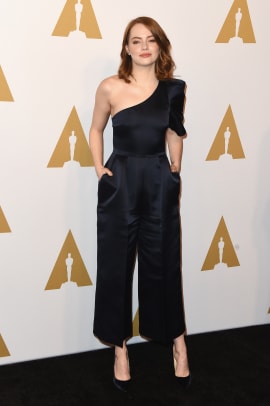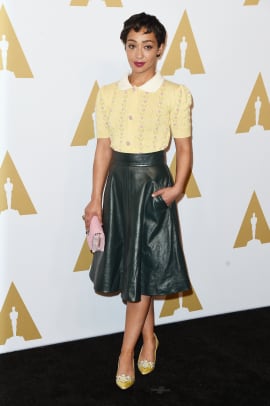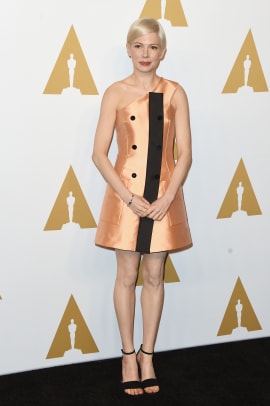 Sign up for our daily newsletter and get the latest industry news in your inbox every day.