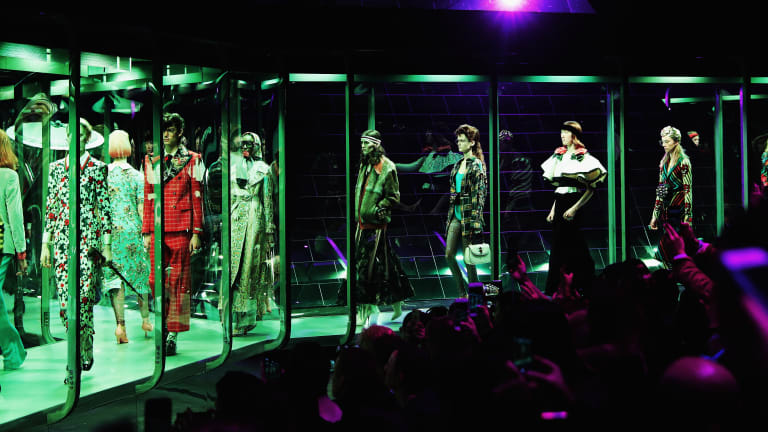 Gucci Fall 2017 Is Alessandro Michele's Best Collection to Date
This is one for the history books.
The invitation for Gucci's Fall 2017 show, the first combining men's and women's collections, was a vinyl record asking, "What are we going to do with all this future?" It was a question shrouded in mystery — rather literally, as the show set was veiled behind a purple curtain.
The answer to that question, as it turns out, was a bit of everything. The curtain lifted to unveil a pyramid with an old-fashioned weather vane on top, surrounded on all sides by the runway, itself encased in plexiglass. For the collection entitled "The Alchemist's Garden: an Anti-Modern Laboratory," designer Alessandro Michele conceived of a garden beyond the constructs of reality. (Seriously, reading the show notes makes me wish I had paid more attention to my philosophy courses in grad school.) He drew inspiration from just about everywhere one might expect and a few places one wouldn't. 
There were hints of the Renaissance, Victorian England, '70s disco, '80s excess, '90s logomania; there were nods to Asia, South America, Europe. The collection even crossed class barriers: Some models wore BDSM-esque handcuffs or chokers to denote servitude. And sometimes that was all in one look. Even the animals were mixed up, with a sweater featuring a butterfly and the word "Chiroptera," meaning bat, across the front. The collection (including the aforementioned vinyl artwork) also featured a collaboration between Gucci and artist Coco Capitan. One sure-to-be-hit was a tank featuring the Gucci logo with "Common Sense Is Not That Common" written across the front; another was a parasol with "Tomorrow Is Now Yesterday" scribbled to overlap.
If the description of inspirations sounds like a lot, well, it was: There was so much to look at all at once, one hardly knew where to start (and one had to be fast, as the models raced through the set). At 119 looks, this was a very long runway that will require second, third and fourth looks to fully absorb. Still, alchemy is the medieval art of purifying or transforming base metals into gold — why shouldn't Michele be able to pile all his inspirations into one knockout collection? In a very short amount of time, Michele has already pretty firmly established himself as a power player in the fashion industry. His collections for Gucci have provided hit after hit, from the red carpet to street style, from editorial to, rather crucially, the sales floor. 
There is certainly something to be said for Gucci's particular form of maximalism, an aesthetic that is immediately identifiable and thus prone to going out of style. But if Wednesday's show proved anything, it's that Michele is a creative force the likes of which perhaps hasn't been seen since the late Alexander McQueen. Gucci's Fall 2017 runway is one that will have people talking for a long, long time.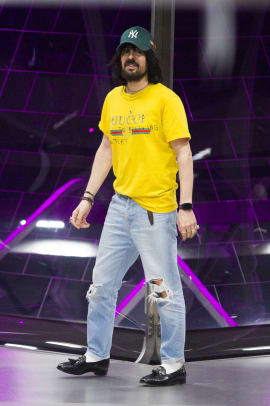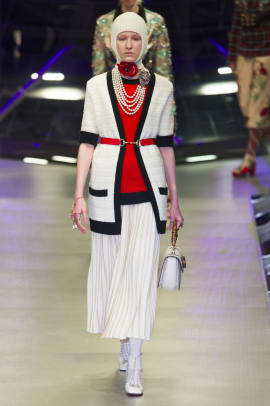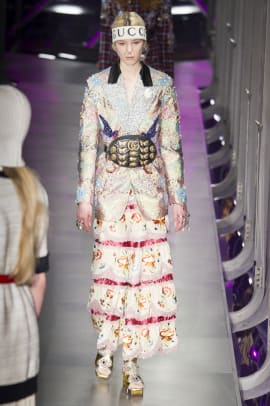 Want the latest fashion industry news first? Sign up for our daily newsletter.
Homepage photo: Vittorio Zunino Celotto/Getty Images