Lady Gaga's Concert Merch Is So Stylish It Has Its Own Lookbook
Merch, but make it fashion.
If the past couple of months are any indication, 2017 is going to be Lady Gaga's year. Fresh from celebrated performances at the Super Bowl and Grammys — not to mention a new music video and upcoming world tour — Gaga is having a major moment. So it's not surprising that she went all-out with her brand new "Joanne" merch (sorry, "merchandise capsule collection"). 
Lobster Eye, the creative firm that's produced many of Gaga's performances (including the most recent Super Bowl Half-Time show) teamed up with go-to merch manufacturer Bravado to put together a collection that includes T-shirts, a very on-trend dad hat, necklaces and a "Joanne" patch. And guess what? It's all pretty damn chic. If the recent releases by Kanye West, The Weeknd, Drake, Kylie Jenner and Justin Bieber are any indication, this stuff is going to sell like hotcakes. 
But Lady Gaga, being Lady Gaga and all, isn't one to stop at just creating a covetable merch collection. She took it a step further by launching an artful, beautiful lookbook — shot by Ukrainian photography duo Synchrodogs. If the pale pinks and vintage photographs of the merch items themselves aren't enough to make you want to buy every single piece, the lookbook should put you over the edge (of glory). 
Click through the gallery below to see the full lookbook. (And you can shop the collection now at shop.ladygaga.com.)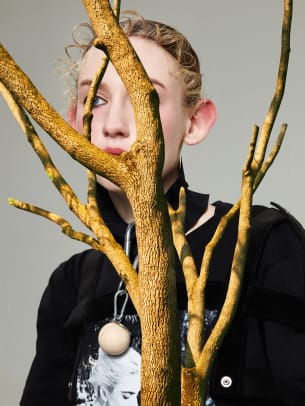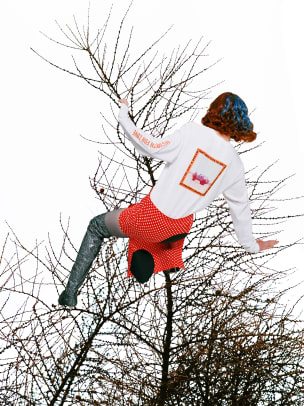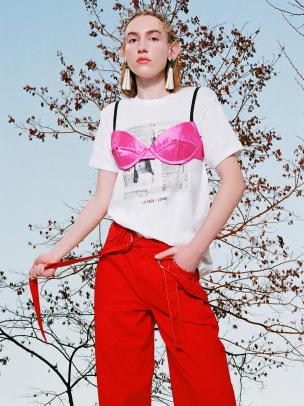 Sign up for our daily newsletter and get the latest industry news in your inbox every day.