Madewell Joins the Ranks of Retailers Launching Their Own Line of Intimates
The cute, cozy debut collection is sure to win over the brand's loyal fan base.
If you're a regular reader of this site, you know that our editors unabashedly turn to J.Crew's little sister brand Madewell for a good portion of our closet staples, from the denim for which it's become famous to its minimalist, slightly tomboyish accessories like shoes and handbags. Now Madewell is coming for our underwear drawers: On Tuesday, the retailer launched its first foray into the intimates market, following the lead of accessible labels like Hollister (which just reintroduced its Gilly Hicks collection) and American Eagle, which has seen major success with its Aerie line and the un-retouched, body positive campaigns that go along with it. The range consists of 42 pieces — 16 bralettes and 26 bottoms in a variety of sweet colorways — and is priced from $12.50 to $32. And much like the slouchy T-shirts, easy dresses and casual, classic separates that are Madewell's bread and butter, comfort — paired with considered, subtle details and super-soft fabrications — was top of mind throughout the design process.
"The [Madewell girl's] approach to intimates is a mix of form and function," Head of Design Joyce Lee told Fashionista over the phone ahead of the launch. "She looks to us to give her pieces that are versatile, unfussy, simple and well-designed and in a minimal, effortless way." Expanding into the intimates category has long been on the docket for the brand, and according to Lee, it was an organic way to translate the Madewell aesthetic into "foundation pieces" that are easily incorporated into customers' day-to-day wardrobes. "We've been looking for ways to expand into [our shopper's] lifestyle; we're extending what we already offer her in her wardrobe and these are pieces that she'll start her everyday dressing with."
A huge starting point in the development process was fabric, and Madewell worked hard to develop fabrics (including cotton modal, lace and mesh) that are both super-comfortable and durable, allowing for maximum recovery, stretch and the ability to withstand being worn all the time and the washes through which they'll be put. In keeping with the rest of the retailer's offerings, fans will find artful and surprising elements in each piece — from peekaboo cutouts to convertible straps — and while there's no shortage of sex appeal here, nothing's taken too seriously. "It was an organic process stemming from what the girls in our office were looking for," Lee said of the first range. "We really took into consideration who our customer is and what she's looking for from us." Finally, sizes run from XS to L as opposed to standard cup sizes, and Madewell spent ample time developing the patterns for each garment ahead of launch to ensure women of all body types will be accommodated. 
Browse Madewell's first intimates collection in the gallery below — just in time for Valentine's Day.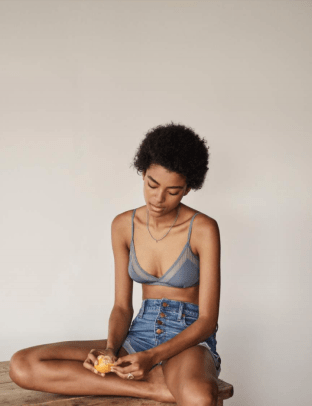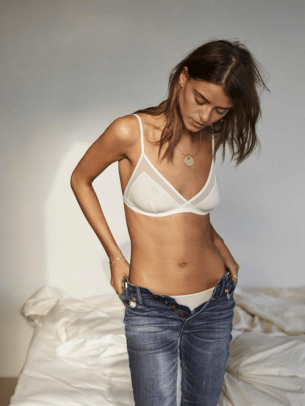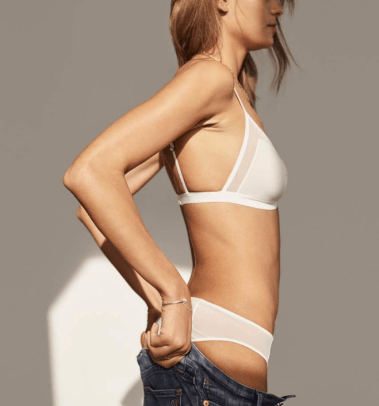 Never miss the latest fashion industry news. Sign up for the Fashionista daily newsletter