The Oscar-Winning 'Moonlight' Cast Stars in New Calvin Klein Underwear Campaign
Modeling doesn't seem to be a bad side gig for them.
Fresh off a rollercoaster evening at Sunday's 2017 Oscars — the "Moonlight" crew won the award for Best Picture after a cringe-inducing presenter snafu — Calvin Klein revealed on Monday that the film's stars Ashton Sanders, Mahershala Ali, Trevante Rhodes and Alex Hibbert have landed another high-profile gig: The actors appear in a series of black-and-white photos for Calvin Klein's Spring 2017 underwear campaign. (That explains why the three men who portrayed Chiron in "Moonlight" were all dressed in Calvin Klein for the Oscars red carpet.)
Given the film's success, it's no surprise that the cast has been tapped for such a major campaign — and in addition to being talented actors, modeling for Calvin Klein is a pretty perfect side gig for them. "It's an acknowledgement of remarkable actors who are revealing something important of being a man today in what they do," said Raf Simons, Calvin Klein's chief creative officer, of the campaign via a release.
The series of 10 photos was styled by Olivier Rizzo and photographed by Willy Vanderperre, who also shot Simons's campaigns for Dior (and his recently debuted first campaign under the Calvin Klein label). The images will appear on billboards, as well as in digital and print media.
"Since the beginning, Calvin Klein's underwear imagery has always made big statements about masculinity; the performances of these actors in 'Moonlight' affected us deeply and made big statements about masculinity in a different way. Somehow we wanted to bring the two together," said Calvin Klein creative director Pieter Mulier. Simons, Mulier and team are really bringing the cool, indie factor to the American brand right out of the gate — not that we expected anything less.
Click through the gallery below to see all of the images from the campaign.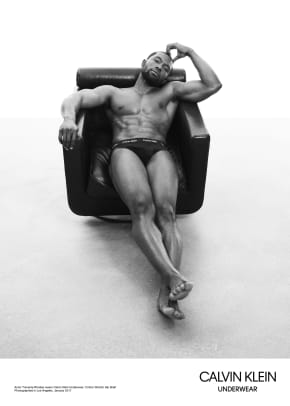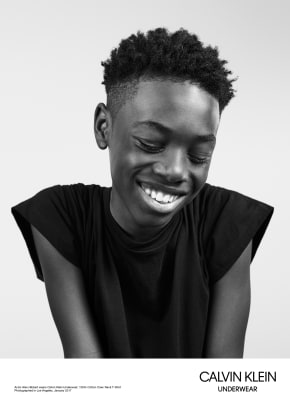 Sign up for our daily newsletter and get the latest industry news in your inbox every day.