All Your Favorite Jeans Share This One Secret Ingredient
And no, it's not the faint smell of Pinot Gris.

Depending on your own unique level of awareness, you've likely — at one time or another — checked out the ingredients list on the side of your food, your pet's food, your skin care, and maybe even your cosmetics. But what about your denim? 
As any denim-wearer will tell you, no two pairs of jeans are alike — and a lot of that is due to the material that goes into making them. And while there's a time and place for ultra stiff, traditional denim pants (like, say, when you're going gold mining?), by and large, the best jeans are those that are soft, comfortable, and flattering — the ones that hug your curves in all the right places and give your legs the freedom of full flexibility. 
Those jeans are made with TENCEL®. 
What is TENCEL®, you ask? Simple: It's a plant-based fiber created from the cellulose found in wood pulp — which means that, yes, your favorite pair of jeans were partially made from trees. What's more, TENCEL® is certified compostable, making it extremely environmentally friendly and sustainable. It's truly the greenest choice when it comes to fabric and fashion. 
Jeans made with TENCEL® are also super soft and extra comfy, maintaining breathability and allowing for easy movement. And since the fabric naturally absorbs and then releases excess moisture, it even helps ward off nasty bacteria — making your skin feels fresher throughout the day. We'll take it!
If you're wondering where to find TENCEL® jeans, chances are, you already own and love them. Major denim brands like Mavi, Bella Dahl, DL1961, Level 99, NYDJ, and The Blue Shirt Shop all rely on TENCEL® to make sure their jeans are the ones you want to be wearing over and over again. 
But it gets better. Right now, it's easier than ever to discover even more brands with TENCEL® as a main "ingredient": TENCEL® has teamed up with ShopStyle on an exclusive online denim shop, featuring a curated collection of cool and comfortable jeans to update your spring wardrobe. Head over to the TENCEL® Denim Shop at ShopStyle now to stock up on 2017's hottest styles, all made from the world's softest, eco-friendliest, and most flattering material.
Trust us — once you've worn denim made with TENCEL®, you'll never buy jeans again without checking out their ingredients first.
Click through the gallery below for a look at some of the top-notch denim brands that feature TENCEL® in their designs.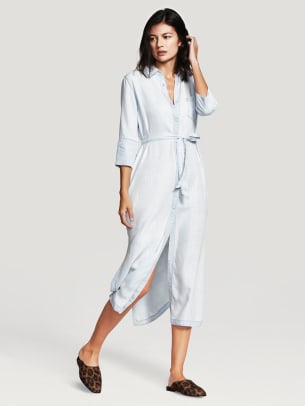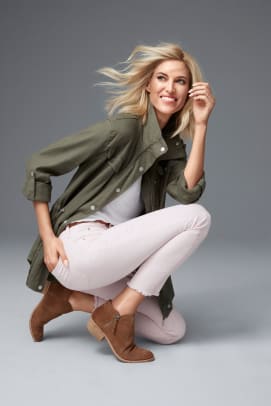 Check out the video below for more detailed information on how TENCEL® works.