All the Ridiculous '90s Trends We Joked Would Come Back Are Now Really Back
We predicted the future of fashion with disturbing accuracy.
Just under four years ago, I wrote a Fashionista post called "10 Long-Lost '90s Trends Ripe for a Comeback." (What, you don't remember? OK, fine. I forgive you.) 
It was the beginning of fashion's obsession with the pre-aughts decade: Opening Ceremony had begun selling a fur-covered slap bracelet; glitter jelly sandals made their triumphant (?) return to the high-street shelves, and Our Lord and Savior Beyoncé was spotted with a belly button piercing. 
We knew the naughty '90s were here again in a major way. But little did we realize just how much that comeback would affect our everyday style and Pinterest boards — or that, within three or so orbits around the sun, we'd all be tripping over ourselves to score Kylie Jenner's mud-stained lips and Kendall Jenner's ubiquitous choker necklaces. 
Related Articles
So, we decided to take a look back at the trends we (honestly, kinda jokingly) predicted would make their return — and see where they stand today. Let's just say we got the feeling Urban Outfitters' buyers might have used the original story as inspiration.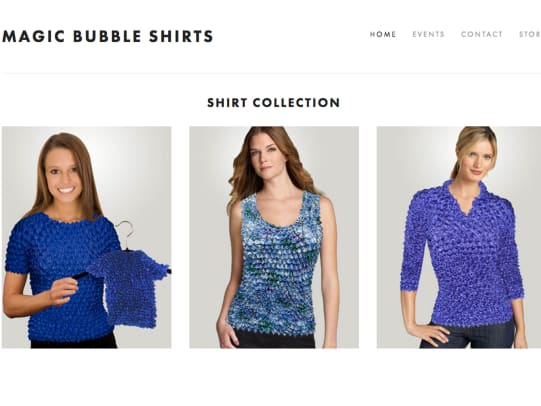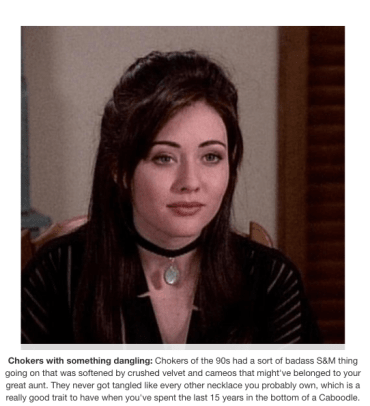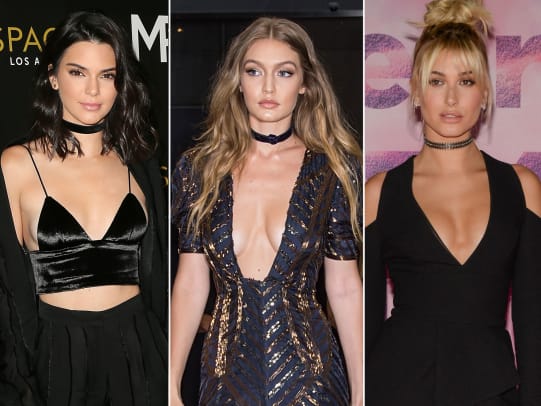 Want the latest fashion industry news first? Sign up for our daily newsletter.