The Blunt Bob is Already Proving to Be 2017's Most Major Hair Trend
It's the edgy haircut you kept seeing all over the Fall 2017 runways.
In the regular world, it may be only a couple of months into the year, but in the fashion world, we're already wrapping up autumn. The Fall 2017 shows (finally) concluded last week in Paris, and with that in mind we're completely comfortable calling it: The official hairstyle of 2017 is going to be the short, blunt bob. When Cara Taylor opened Alexander Wang's Fall 2017 show — for which multiple models got a variety of different, edgy, patently Wang haircuts — her hair made one of the biggest impacts.
The stuff of '90s dreams, the style subsequently began to spring up on just about every model who walked the recent season's runways, as well as across editorial and ad campaigns and on multiple celebrities and street style stars. A sharper, edgier, shorter take on a bob than the choppy shoulder-grazing lobs we've seen over the past few years, the look is a bold one. To lean even further into the '90s vibes, some have paired their short, blunt bob with long, blunt bangs for an effect that's reminiscent of Natalie Portman's crop in her debut 1994 film, "Leon: The Professional."
"It's a classic bob. No layers, no A-line, no added texture, no undercut. This was the first haircut I learned in my Vidal Sassoon classes," says hairstylist Kristin Ess, of the crop she recently gave client Lucy Hale. "Depending on your personal style, you may channel the classic French girl, or it might feel very '90s, in a good way." Simple though it may appear, this cut shouldn't be done on a whim, she cautions. "You have to be completely comfortable with your neck and chin because both are fully on display with this length," Ess explains. 
It's also worth noting that this blunt cut is a major commitment. "This is such a bold move and it won't grow out fast, like a lob," says Ess. So again, you're going to want to think this one through before you go for it.
The good news? It works well on any hair texture, says Ess. You just have to be okay with the shape. "It's going to look a little triangular on even the straightest hair, but the more wave or curl you have, the more triangular it will get, so keep that in mind. If you don't want that look, you may want to stay away." 
Another thing to think about if you're considering trying a short, blunt bob is your product arsenal. "For finer hair types, a thickening spray or mousse on wet hair before styling will give it much-needed support, so it doesn't just hang and feel super thin or flat," advises Ess. For wavy hair, she recommends a styling cream to tame frizz and lend structure. And then if you have a curly texture, Ess suggests a curl cream, hair oil or serum — anything to lend "shine and weight, so the hair doesn't get super wide." 
Click through the gallery below for ample bob haircut inspiration from the runways, campaigns, red carpets and (of course) Instagram.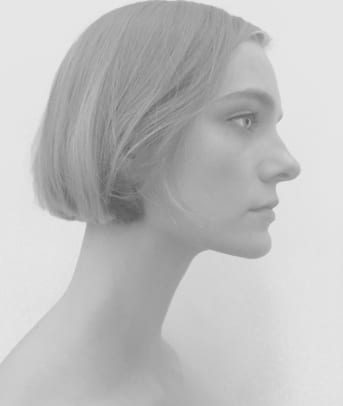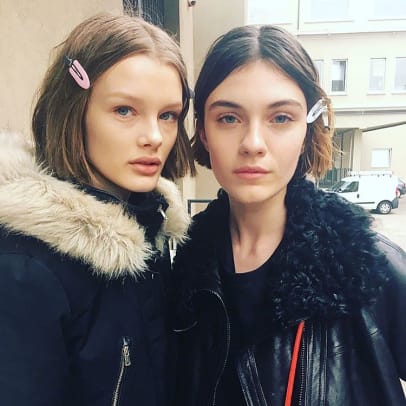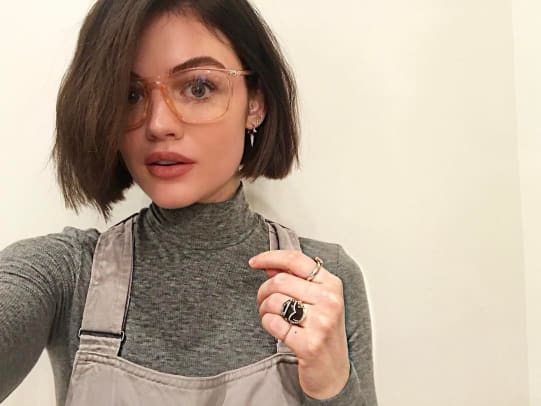 Homepage photos: @kris_grikaite/Instagram; @guidopalau/Instagram; @lucyhale/Instagram; @guidopalau/Instagram; @mademoiselle_yulia/Instagram; @kellyrowland/Instagram; @sannevloet/Instagram
Sign up for our daily newsletter and get the latest industry news in your inbox every day.