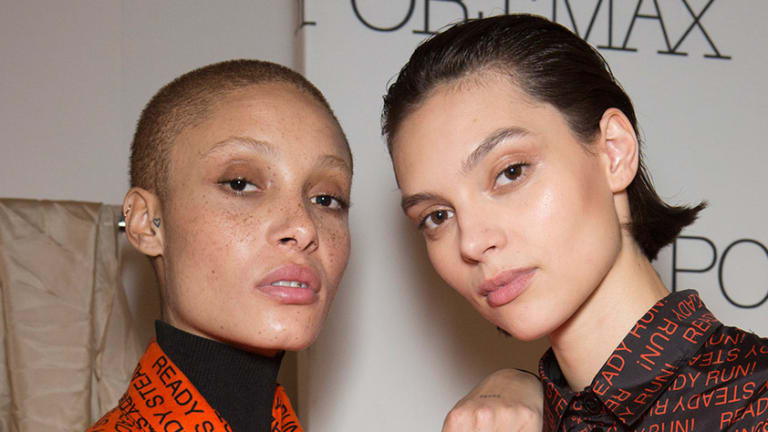 How to Find the Best Face Mask For Your Skin Type
Plus, 31 different complexion-perfecting options we love.
Face masks can be a game-changing step in your skin-care routine, and yet, not all of them are created equal. With the category rapidly expanding, it's getting progressively more complicated to navigate the market and narrow in on the specific formula that will give you the complexion of your dreams. But the good news is that we're living in the Golden Age of face masks, and because there are so many different options out there, you're bound to find one (or 12) that suits you. With that in mind, we put together a comprehensive guide to finding the perfect face mask for every skin type.
Why Do You Need a Face Mask?
"Using a mask can be a good boost to your skin-care regimen," says Dr. Elizabeth Tanzi, an assistant clinical professor of dermatology at the George Washington University Medical Center. "Depending on the needs of the skin, masks can pump up the moisture, help supercharge exfoliation or simply calm the skin when it's irritated." Even if you have your morning and nighttime regimens on lock, masks can be helpful tools for tailoring your routine to address specific concerns, like a stubborn pimple or seasonal dryness. 
"I love the idea of customizing your skin care by day," says Alicia Yoon, the founder of Peach & Lily, who also has a background as an esthetician and can be considered a face-mask expert after years of sourcing and selling her favorites. "Your skin is a living organ, and to be able to treat it day-to-day in a customized way is so doable now with sheet masks." 
There's also the undeniable treat-yo'-self factor: "It's indulgent and feels good to be doing something proactive to the skin," says Dr. Tanzi. "Most women are 'do-ers' and want to keep doing something to improve the look and feel of their skin. Masks are an easy way to do that."
How often should you mask?
It depends. If you're using a formula that's soothing or hydrating, you shouldn't have a problem doing so on a daily basis. And if you want to binge on sheet masks, Yoon is giving you the green light: "With gently formulated sheet masks with moisturizing and hydrating ingredients, those you can do every day," she says.
However, there is such a thing as overdoing it; masks that have potent active ingredients and exfoliating or "detoxifying" properties are best kept to once (max twice) a week, depending on how sensitive your skin is. "It's all about balance; if you flood your skin with too much, it can be irritating — not because there are irritating ingredients [in the mask], but it's almost like if you're eating a five-star gourmet meal every day," says Yoon. "It's not going to be the worst for your health, but could be irritating on your stomach." 
How do you find the right mask for your skin?
Stepping into the mask section of Sephora or filtering through the massive selection online can be intimidating. So how do you know what to look for? Start by asking yourself what your primary skin concerns are and go from there. Do you have an oily, breakout-prone complexion? Look for clay- or charcoal-based products that absorb excess oils, address sebum production and keep pores from getting clogged. If you're on the opposite end of the skin-type spectrum and suffer from dryness and sensitivity, look for a mask that will give you a dose of soothing moisture. "Anti-inflammatory ingredients like sulfur or kaolin will help calm the skin," advises Dr. Tanzi. (Note that kaolin is also a type of clay, so it can work well if you have both oily and sensitive skin.)
If you're in need of brightening, look for masks that include vitamin C (ascorbic acid) or licorice; if you're worried about fine lines or signs of aging, try a retinol-spiked version. Most masks will tell you what issues they target if you take a quick look at the packaging, so go from there and experiment a little if you need to in order to find a favorite. And we're here to help with that, too: Click through the mini-galleries below for our edit of the best face masks to try now for every skin type.
Acne
Brightening
Exfoliating
Hydrating & Soothing
Anti-Aging
Homepage/main photo: Imaxtree
Please note: Occasionally, we use affiliate links on our site. This in no way affects our editorial decision-making.
Never miss the latest fashion industry news. Sign up for the Fashionista daily newsletter.