Garrett Leight California Optical Is Hiring A Public Relations Assistant / Coordinator In Los Angeles
Garrett Leight California Optical expresses the California lifestyle with contemporary classics and colorful, iconic designs inspired by styles of generations past.
Garrett Leight California Optical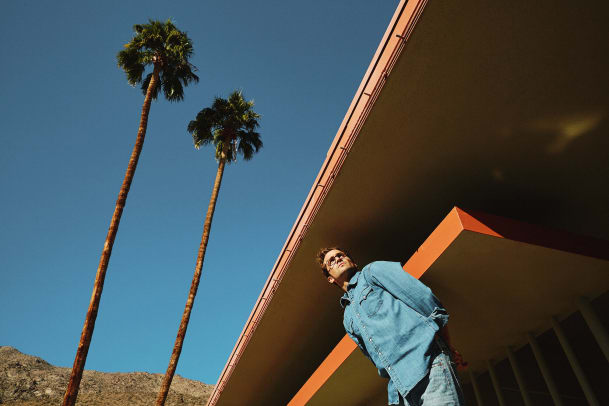 Company: Garrett Leight California Optical
REPORTS TO: Global Communications Director 
Start Date: Immediately
Customary Work Hours: 9:00am-5:30pm (must be flexible) 
Customary Work Days: M-F (must be flexible) 
Overtime: Required 
Compensation: BOE 
Responsibilities include but are not limited to the following: 
Manage & maintain PR inventory including the coordination and tracking of media and VIP pulls and returns. 
Fulfill day to day global and domestic PR agency and direct press requests. 
Relay information and feedback, acting as liaison between store managers, department directors, and agencies. 
Assist with the organization, management, and execution of press and marketing events. 
Create and distribute internal and external media releases, images, and information. 
Contribute to Spectacle Magazine and assist with identification and fulfillment of new Spectacle distribution channels. 
Prepare internal and external PR newsletters. 
Organize and archive global editorial and all associated reporting.
Maintain master contacts and PR calendar database 
Assist the Global Communications Director on day-to-day administrative tasks including expense reports, travel planning, scheduling, budgeting, etc. 
Minimum Qualifications:
A. Technical training or skills: Proficiency in English. Computer proficient including Excel and Word programs, Photoshop or similar, and Fashion GPS preferred. Ability to compose professional business letters/correspondence and press releases. 
B. Professional training or knowledge: Excellent communication skills (both verbal and written) a prerequisite.
C. Work Experience: 0-3 years in the PR/fashion industry. 
D. License Required: NONE 
E. General Education or equivalent: University/College degree 
F. Physical Demands: Minimal. Individual must be able to speak clearly and understandably; hear communications by telephone and in person; sit for prolonged periods. Have the ability to travel and be physically able to work in different time zones. 
 G. Required behaviors (in order of decreasing priority):
   - Attention to Detail. Carries out procedures to ensure that work completed is error free.
   - Organization. Keeps on schedule. Performs work in a fashion that others can pick up where left off.
   - Initiative. Self-starting. Typically goes beyond what is normally expected.
   - Tolerance for Stress. Performs well under time or workload pressure, difficulty with or opposition from co-workers or supervisors. Tolerance of multiple, possibly conflicting, demands.
  - Adaptability. Is effective in varying environments and with varying tasks and responsibilities. Quickly adjust to new situations.
   - Resourcefulness. Ability to research information relevant to enhancing functionality of the department and/or related projects.
  - Ability to Learn. Learn and apply new job related information without routine training.
   - Planning. Sets a course of action for self and others to accomplish a specific goal.
   - Practicality. Applies information available in a sensible way to function in the job.
   - Questioning. Ability and willingness to orally seek out information in order to make a more effective presentation.
   - Resilience. Handles disappointment and/or rejection while maintaining effectiveness.
   - Tenacity. Stays with a position or plan of action until the desired objective is achieved or is no longer reasonably attainable.
   - Tolerance of Ambiguity. Can wait for vital information. Copes with unresolved situations.
   - Team building. Can create a team or work effectively in a team.
   - Organizational awareness. Understands the effect and implications of decisions on other components of the organization.
   - Oral communication skills to represent company successfully and clearly to public.
   - Cooperation with public and department members.
   - Sensitivity to others.
To Apply: Please send your resume to emily@garrettleight.com.