If You Want Healthy, Shiny Hair, You Should Probably Stop Neglecting Your Scalp
Treating your scalp like it's, you know, *skin* could make all the difference.
Scrubs, detoxifiers and clay masks may not make your beauty-innovation-loving heart sit up and take notice; after all, you've spent years embracing the wonders of exfoliation, the glow-enhancing power of purifiers and the oil-sopping properties of good, old-fashioned clay. But if you're waving all of this off as old news, there's one tiny little thing you should know – we're not talking skin care here; we're talking hair.
Considering that hair grows out of, you know, skin, it's taken the beauty industry a long time to start taking cues from the dermatological realm. All of that has started changing in recent years, as brands have begun to put a focus on the role scalp health plays in hair. Perhaps that's why skin-care inspired hair products are taking over the beauty scene in a big way, with plenty of major players throwing their hairbands into the ring. But how do these skin-focused products and treatments really work? And where can you find them? Here's everything you need to know.
First, a bit about how your scalp works
You probably know by now that once your hair has grown out beyond the follicle it is, for all intents and purposes, dead. Once damaged, either in the growth phase or by chemical treatments, heat or lack of TLC, there's no going back, no mechanism by which hair can "heal" itself. (Reminder that any product claim to "fix" split ends is a sham; the only true solution is to trim them off.) 
So your best bet for healthy, shiny, lush hair is to coddle it as it grows. Hair follicles rely, in part, on the health of the skin that houses them, borrowing natural oils and benefiting from the same vitamins and minerals that keep skin in tip top shape. A dry, irritated, or unhealthy scalp isn't likely to produce glossy goddess hair, so many new products are focusing on ways to spa up your scalp care in the same way you have for your face.
Think of your scalp as a supercharged version of the skin on the rest of your body — which has its benefits but also its own specific challenges. "Skin on the scalp has all the same elements as skin on your face or body; there's epidermis, dermis, subcutaneous tissue — but they differ," says dermatologist Dr. Francesca Fusco, who is also an expert on scalp health. "You have lots more oil glands on the scalp than you do on the face; the skin is thicker on the scalp; you obviously have more hair and a different type of hair." But when it comes to maintaining skin health, she adds, many of the same ingredients and procedures that benefit the face translate well to your head. 
At-home treatments
Since many of us have spent years trying to avoid weighing hair down, our usual tendency when it comes to scalp care is to focus on deep cleansing and very little moisture (did anyone else grow up heeding that warning never to put conditioner on your roots?). But that's just like those years you spent in high school thinking you could cure oily skin by washing your face three times a day and never using moisturizer. Remember how well that worked? It's just as bad for your scalp, except that instead of leaving you with tight, red, flaky patches on your cheeks, you'll wind up with an itchy head and irritation that can contribute to those dreaded white flakes on your shoulders. And just as skin-care brands outgrew their obsession with drying, oil-free products, hair-care brands (and consumers) are finally wising up to the idea of not totally stripping the scalp. As a result, many scalp products, like Phyto's Phytopolleine (part of the brand's detoxifying hair box) and Dove's new Dermacare Scalp line, focus on fruit extracts and hair-friendly oils like you'd normally find in face creams.
Just like with your face, balancing your scalp's hydration intake can actually help calm overproduction of sebum, which means that, counterintuitive as it seems, oily types might benefit the most from moisturizing scalp treatments. But because of all of those oil glands, greasiness and build up can also be scalp issues which is why some brands have turned to complexion saving clay to sort things out. Both L'Oréal and Carol's Daughter have developed lines featuring the earthy stuff — in the case of L'Oréal's Extraordinary Clay line, its mask-classic kaolin, while Carol's Daughter favors moisturizing Moroccan rhassoul clay for its foray — each with shampoos, conditioners and masks designed to soak up oil at the roots without draining your strands.
Others have opted for physical exfoliants to sweep away product build up and other grossness and stimulate the scalp. Christophe Robin's Cleansing Purifying Scrub with Sea Salt features, you guessed it, sea salt which breaks down as you rinse (that's key for a good scalp scrub) and leaves a faint salt spray texturizing effect. For a DIY version, Fusco suggests mixing a pinch or two of granulated sugar (a natural humectant, so you're grabbing even more moisture) with your usual shampoo. And while Fusco is a fan of the new attention to scalp-focused products, she also notes that, as with all topical skin treatments, all of these options are about short term maintenance, not changing the way your skin functions.
Pro treatments
For more long-term solutions, dermatologists now offer a variety of in-office scalp treatments. And they've seen increasing demand for them, often from patients worried about thinning hair. "I've begun seeing more and more people coming in with complaints about hair loss," says Fusco. "Back 30 or 40 years ago, women became menopausal and began experiencing hair loss, and they kind of accepted it. Now, there are women in their 20s and 30s experiencing problems with hair loss, and that's why I think the market is responding." 
In the quest for a fuller, more robust head of hair, docs have turned to methods more commonly used for collagen boosting, like microneedling and PRP (or Platelet-Rich Plasma, a.k.a. Kim Kardashian's vampire facial). The treatment is very similar to its facial counterpart, according to Fusco; first blood is drawn (no, it doesn't have to be from your head — your arm will do just fine) and then spun in a centrifuge to separate the plasma, which is chock full of growth factors (the stuff that kicks your skin, or in this case hair follicles, into gear). That plasma is then set up with your scalp, either by microneedling the surface of your scalp and applying the plasma like a serum, letting the growth factors soak into the freshly pricked skin, or by simply injecting the plasma directly into the scalp. When used on the face, the combination of plasma and microneedling can help spur collagen production, but when the technique is applied to the scalp, that stimulation is supposed to send lazy follicles into overdrive.
Likewise, light therapy has begun to take off in sparse-haired circles for its ability to stimulate hair growth. LED light therapy works by exposing the skin to particular wavelengths of light, which cause specific reactions; blue light helps kill off bacteria, making it handy for acne, while red light stimulates collagen and promotes healing. When used on the scalp, though, red light can stimulate hair growth by nearly 40 percent in women, according to one 2014 study. The big upshot, of course, is that unlike PRP, there are already at-home options for red light therapy thanks to its popularity as a skin treatment, though most of the hair-specific versions aren't cheap. Hairmax Laserband, a headband-style red LED device comes in a bundle for just shy of $800, while the same company's smaller brush version costs just less than $300; thick, luscious hair ain't cheap.
Click through the gallery below to see some of the products you can use at home to start getting focused on scalp care.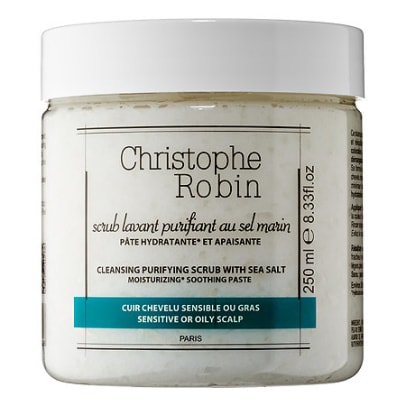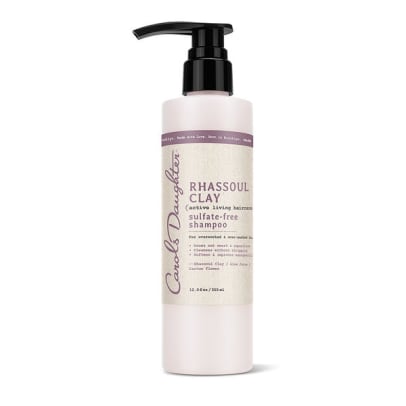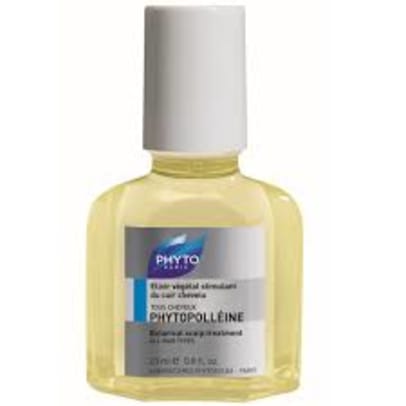 Please note: Occasionally, we use affiliate links on our site. This in no way affects our editorial decision-making.
Sign up for our daily newsletter and get the latest industry news in your inbox every day.