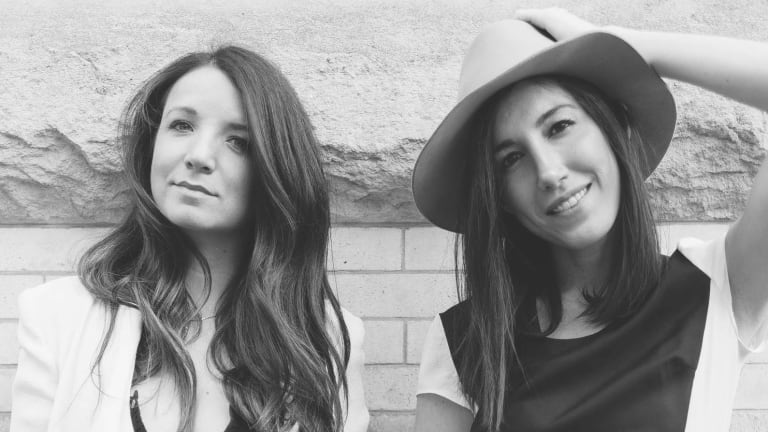 How Negative Underwear Overcame Being Out of Stock for Nearly a Year
When wait-lists go wrong.
It's a situation any new brand dreams of: Having a product so in-demand that it sells out quickly and inspires wait-lists.
Except Negative Underwear quickly discovered there's a downside to having demand exceed supply. At the end of 2015, just a few short years after launching, the intimates brand sold through a "huge amount" of its best sellers. The brand's Colombia-based factory was producing at the minimum quantity (Negative Underwear didn't give exact numbers, but offered that the ballpark minimum for bras at most factories is about 3,000 units per style and color), and had sold through about seven production runs. But because of the way factories work — prioritizing bigger orders over smaller ones — Negative Underwear found its most recent restock order being pushed further and further back. What was originally forecasted to be shipped in early 2016 changed to May, then to August, and finally to October, meaning some sizes and products were out of stock for nearly 12 months. 
"There's this middle ground where you're not new and small anymore, but you're not Nordstrom," says Negative Underwear co-founder Marissa Vosper. "So you're still not a huge priority for your factory, but you're a huge priority for your customers, and the only way to grow is to be reliable and consistent with getting them new and replenished stuff."
While Negative Underwear certainly had adequate funding, this problem was about more than just cash flow. "In the environment of V.C.-funded startups, I think there's an assumption that if you have money and just throw money at a problem, it will be solved," Vosper says. They were against placing a bigger order to jump the line, which could have forced them to put their product on sale; as a direct-to-consumer brand, that would run counter to their brand premise and cut back on their margins. Even a solution as seemingly simple as finding a new factory proved difficult.
"With bras being so complicated, it's not like you can just go find another factory and get them on-boarded, especially if we're so committed to quality in making a really good product," explains co-founder Lauren Schwab. "We certainly could've gone to other factories that would've produced the product, but it wouldn't have been a product that we were proud of, which, obviously, we wouldn't do." 
And where other brands might have just eaten the cost to get things done closer to home, that wasn't an option for Negative Underwear, either. "One of the challenges with our specific category is that there aren't quality factories that are readily accessible within Manhattan," Schwab says. "I think a lot of similar brands that make ready-to-wear product would probably go to the Garment District and find a really amazing sample room and just pay the premium in order to get the product made while they figure it out."
While it might seem like a calculated strategy to constantly sell out — think of the mania around Kylie Lip Kits or Glossier's, well, everything — there's also a lot of lost sales. Negative Underwear used its sell-through and wait-list numbers to calculate missed opportunities, and found that number would have been "very material" to the business. "I think certainly scarcity does inspire people to purchase more immediately and it's a tool that I'm sure many brands use," Schwab says. "But, we also know the flip side, where it's very painful to be out of stock; often when a customer comes to your site and is ready to purchase, they want to buy it then, and you miss that chance, they may not come back."
In the meantime, the brand got creative with what they had. Underwear styles were easier to restock, so they experimented with offering customization through embroidery to incentivize sales. They branched into bodysuits and T-shirts, which were easier to produce than bras. And because people wanted to shop, they were able to keep their business afloat. "We were always amazed," says Vosper. "People were finding things to buy." Negative Underwear used the downtime to focus on marketing to have it ironed out by the time stock was replenished, and tried to be as honest as possible with customers about the abnormally long wait periods.
"Our customer team did the best they could to try to say, 'Okay, this is what we don't have right now, but let me help you find something else that is in stock that you can try and it will be worth the wait,'" Vosper says. "I think that solidified some of the loyalty that people felt like, 'It's not just a robotic company that is trying to make money from me, they're really trying hard to make this work and they care more than I do about getting their product in stock and having it be a good quality product.'"
Schwab and Vosper have also learned that there are some things you can't prepare for when launching your own business. The duo say this has been the hardest thing Negative Underwear has faced, and that it took a lot of determination to get through without letting the brand sink. "On a personal level, it's somewhat demoralizing," Schwab says. "We knew how challenging starting Negative would be, but we felt like we had prepared, so that once we launched, it was really a lot more tweaking and adjusting and trying to optimize. I think this was a real education on the importance of product, the importance of supply chain, the importance of production, that it's ever changing. You can never get too comfortable."
The solution going forward isn't as much about putting the eggs in multiple baskets — "One of the challenges in being a small company is that, in order to meet minimums, you can't really divide your inventory across multiple factories," Schwab says — but rather having backup plans for backup plans. When we spoke early this year, Schwab and Vosper said they were in the process of finding other factories — no easy feat considering the work that went into finding the first one. Most factories are built to make underwire bras with molded cups or plenty of padding, rather than Negative Underwear's delicate, padding-free styles. But now they have experience under their belt to help deal with the still rather traditional factory space.
"As a small brand, you don't necessarily know when to toe the hard line and when to concede and what is negotiable and what is non-negotiable," Vosper says. "It is still a very patriarchal industry. So I think being two young women, you feel it — you feel that the head of the factory doesn't want to talk to you unless you bring an older white man with you."
Fortunately, unlike the first time, they are approaching factories as a buzzy, established brand rather than as complete newbies. Factories are familiar with Negative Underwear ("I think that comes from the a lot of existing brands that they work with bringing our product to them," Schwab says with a smile) and so they are more open to negotiations. The duo have also continued to mine personal and professional contacts to find factories and sources which would be a good fit for their company. 
On their end, the sell-outs and wait-lists have given Schwab and Vosper a better idea of how big their orders should be — and how loyal their customer truly is. "We re-stocked at the end of October, and November and December have been our best months to date," Vosper says, adding they're still operating at one-fifth their normal stock. "We've seen that our customers stayed with us because they didn't want to buy another [brand's] bra. People waited, and I think that's a pretty strong testament to staying true to yourself."
Want the latest fashion industry news first? Sign up for our daily newsletter.