No One Wore Coats or Jackets the Right Way On Day 8 of Paris Fashion Week
Hm.
That's a wrap, Fashion Month! The final day of Paris Fashion Week took place on Tuesday, which presented some of the most anticipated shows of the entire season, including Chanel (and its branded spacecraft), Miu Miu and Louis Vuitton. Of course showgoers pulled out all of the stops when it came to street style, like multiple outfit changes, coveted designer-name pieces and, oddly enough, weird ways to wear a coat or jacket.
Draping outerwear over one's shoulders like a pseudo-cape — a once dominant trend — has become somewhat obsolete in the street style world. But that didn't stop anyone from doing it. In fact, the fashion crowd showcased a few more ways to wear their outerwear incorrectly. In addition to entirely dismissing the concept of armholes, a few fashion folks decided to wear their puffers like shawls, revealing both shoulders and more of their outfit. Others were a bit conflicted, thus showing off only one shoulder, as if to say, "Yes, I know what armholes are, thankyouverymuch, but my left shoulder is my better shoulder, so please give it the spotlight that it deserves, damn it!"
Ah, Fashion Month Fall 2017, you were a good one. See y'all in September.
See our favorite street style looks from day seven at Paris Fashion Week in the gallery below.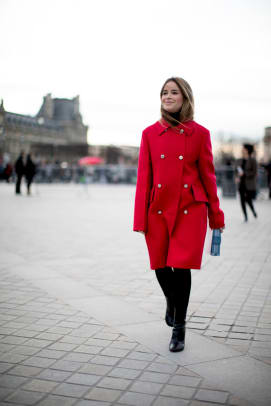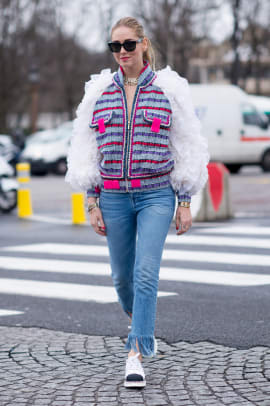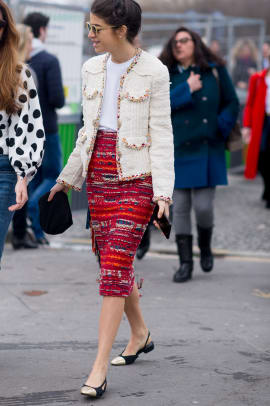 In case you missed it, catch up on our favorite street style looks from day seven in the gallery below.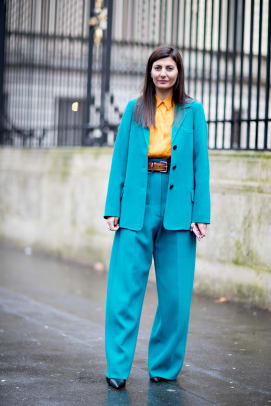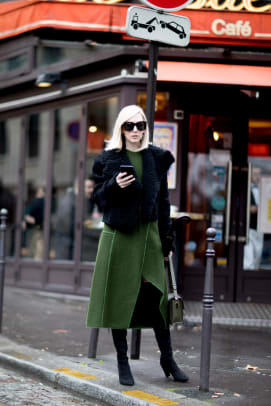 Want more Fashionista? Sign up for our daily newsletter and get us directly in your inbox.