Of Course: Moschino Made a Candy Crush Collection for Coachella
Leave it to Jeremy Scott.
Jeremy Scott's back at it again with his mission to bring the most mainstream elements of pop culture into luxury fashion. Having drawn from fast food, cigarettes and prescription drugs in the past, Scott turned to the digital world for inspiration this time, teaming up the popular smartphone and tablet game Candy Crush for his latest capsule collection. Because of course.
"The only thing I love more than playing the game is wearing it," Scott said in a release. 
Narrative designer for the Candy Crush Saga Yonna Ingolf was equally enthusiastic about the partnership. "Jeremy's approach to fashion is fun, playful and full of bright colors, so the Moschino x Candy Crush partnership was a natural fit to kick off the celebration of Candy Crush's five year anniversary," she told Fashionista via email. She admitted that she doesn't currently own any Moschino, but said she "definitely want[s] to rock the swimsuit" from the collection this summer.
The collection's launch will culminate with an event at — where else? — Coachella. The party will feature an event space designed to look like "Candy Kingdom," complete with themed props intended, no doubt, to inspire lots of selfies. A press release about the event promised it to be star-studded, and while no names were confirmed to attend ahead of time, Ingolf did mention who she'd most like to see the collection on.
"We recently worked with Vanessa Hudgens on the launch of Bubble Witch 3 Saga and I'd love to see her along with other sweet stars wearing the collection at the festival," she said. Spoken like a true fan of the Coachelliest Coacheller in the game.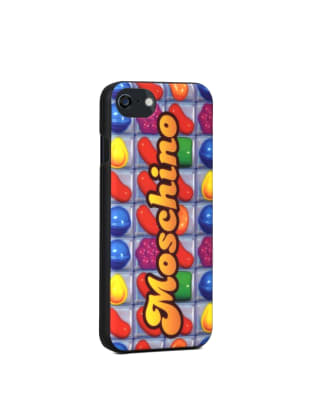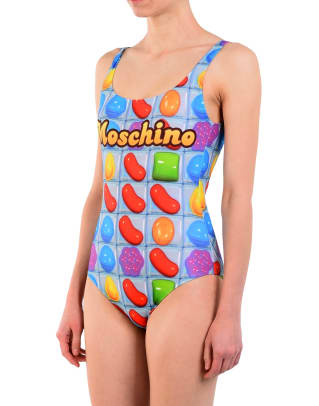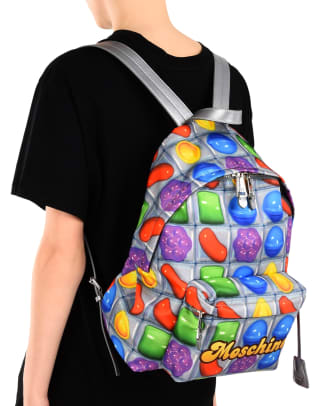 Sign up for our daily newsletter and get the latest industry news in your inbox every day.