How Do You Dress for a Festival When 'Festival' Isn't Really Your Aesthetic?
Avoiding the ubiquitous cold shoulders, crochet and chokers has proven more difficult than you might expect.
The last time I went to Coachella was in 2010. Some attendees might have dressed a little differently than they would on a normal hot day in the desert, but for the more style-conscious, the goal was either to look like hippie or a hipster: Think retro sunglasses, headbands, fringed bags, American Apparel everything and the occasional indicator that you do drugs, like a big fuzzy hat, stuff that lights up or a "drug rug" sweater. There wasn't a massive emphasis on street style back then; only "cool" celebrities went, the main draw was the actual music. Coachella (or "festival") hadn't yet evolved into its own full-fledged aesthetic. And that aesthetic — which has essentially become a fashion delivery season at this point — is inescapable at retail right now.
This weekend, I'm going to Coachella again, and seven years later, shopping for it has proven difficult. The ubiquity of festival collections and/or edits — as well as the simple reality that kimonos, crop tops and chokers are very trendy right now — has made it nearly impossible to find anything to wear that feels like me. My requirements are pretty simple: It has to be lightweight and breathable (temps are forecasted to hit 90 degrees), comfortable (festivals tend to involve lots of walking and awkward seating situations), affordable (I don't believe festivals are the place for your Chloé and Isabel Marant, not that I can afford that anyway), appropriate for someone pushing 30, and won't make me feel ridiculous if I wear it outside of the California desert. I also want to look somewhat cool and chic, given that I work in fashion and am attending the festival with a brand — essentially for work.
When I texted my friend a photo of a tiny, smocked, off-the-shoulder crop top I was trying on at Zara, she reasonably asked, "Would you ever wear it?" As I started to type "for Coach…," I knew it was not for me. Maybe it's because I now live in Los Angeles, but I couldn't find anything during my shopping trip to The Grove (a mainstream shopping destination) that was hot-weather appropriate and not overtly festival-y. Perhaps it was because the festival deliveries were in stock, but the regular summer deliveries were not? Though even the items I tried on at Reformation, which does not have a literal festival collection (though it certainly caters to a festival consumer) felt a little too on the nose. Don't get me wrong — festival goers reserve the right to go all-out with their outfits and fully embrace the festival vibe (so long as that doesn't involve cultural appropriation), but retailers might be wise to round out their spring inventory with a few simpler, more mature options.
Even though I was pressed for time, I redirected my shopping energy online and found some suitable things for what I'll call "the festival minimalist." It wasn't easy — clicking the "festival" category often yielded the exact items I did not want to buy. Ultimately, I'm supplementing a few summery items I already have in my closet with a couple of new things. Weightless linen dresses, skimpy tank tops, denim cutoffs and sneakers are the key pieces.
If you're going the second weekend — or have some time before your summer festival plans kick off with Governors Ball, Panorama or Lollapalooza — click through for some appropriately cool clothing for when "festival" isn't your aesthetic. And don't forget to heed our do's and don'ts of Coachella fashion. (Finally, if you need some help in the accessories department, don't forget to check out our roundups of mini backpacks and sandals, though we'd suggest going for something close-toed for the festival grounds).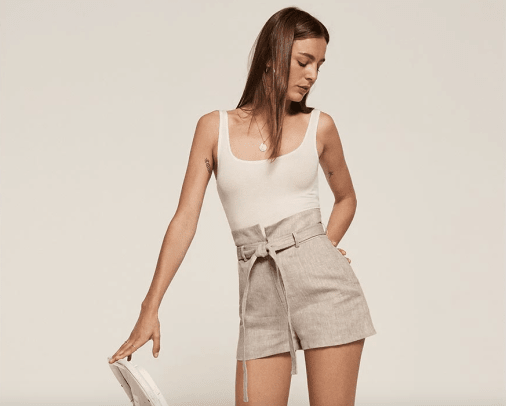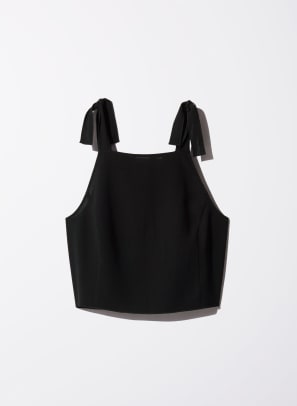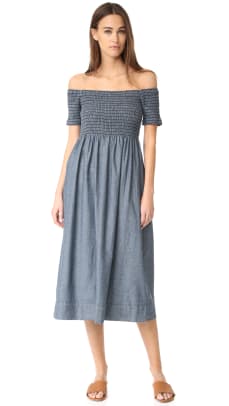 Please note: Occasionally, we use affiliate links on our site. This in no way affects our editorial decision-making.
Want the latest fashion industry news first? Sign up for our daily newsletter.