11 Style Lessons We Learned from Jenna Lyons Throughout her J.Crew Tenure
She changed the way we dress.
As you've likely heard, Jenny Lyons has left J.Crew after 26 years with the company. One of biggest achievements throughout her tenure was her ability to present fashion-forward ideas in accessible ways. It wasn't the straight-up knockoffs and runway trends watered down for the masses that we saw from other retailers. Rather, it was designer concepts at accessible price points, presented and styled in ways in which normal humans might actually wear them. Or, perhaps more accurately, in the ways many "real" industry insiders might wear them (including Lyons herself) — which is perhaps why Jenna Lyons-era J.Crew was often more popular with fashion people than it was with some of its original customers and why the brand's recent runway presentations featuring men and women who work in the industry make so much sense.
When you take a closer look at all the trends and styling tricks Lyons became associated with over the years — both in her personal style and J.Crew presentations and campaigns — they mostly boil down to mixing and matching pieces and ideas that might seem incongruous: a dress with nerdy glasses, jeans with coral lipstick, a sequined skirt with a basic striped tee, etc. She has a knack for casualizing otherwise formal and stuffy looks, and making casual outfits look dressier that did resonate with many of us.
There was definitely a time in the Fashionista offices when coral lipstick, chunky necklaces, striped tees, ankle-baring jeans and button-down shirts were among the most heavily rotated items in all of our wardrobes, and that was largely thanks to Lyons. We're still inspired by her #aesthetic as much as ever and certainly will be for years to come, but now that her J.Crew era is over, let's look back at 11 of her biggest style contributions to date.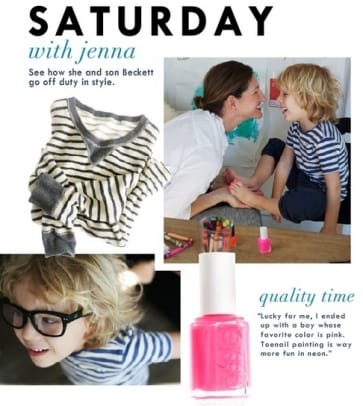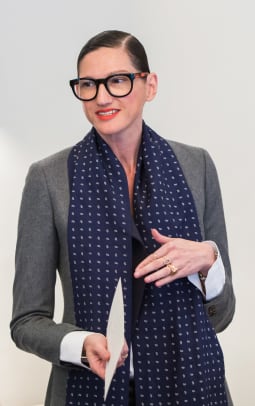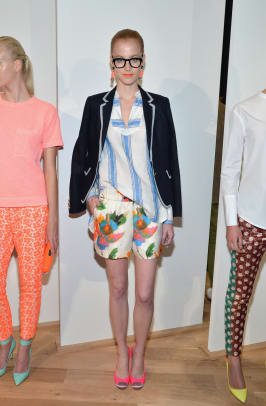 Want the latest fashion industry news first? Sign up for our daily newsletter.