How to Find the Most Flattering Nude Lipstick For Your Skin Tone
Today's nude lipsticks come in more shades, undertones and textures than ever before.
Kim Kardashian. Jennifers, both Aniston and Lopez. Kim Kardashian. Beyoncé. Did we mention Kim Kardashian? What do they all have in common, besides being rich, famous celebrities? They're also all masters of nude lipstick.
Now, let's get one thing straight: Unlike a tube of black mascara, finding a nude lipstick is by no means a "one size fits all" proposition. Beauty brands have been ramping up their color ranges to better address that fact, placing higher importance on offering shades that will work for a wider array of different skin tones. As consumers have called for a more inclusive approach to makeup, cosmetics companies have responded, especially in the face and lip categories. One example in the lip-color realm is Bite Beauty's Edgy Neutrals line, which draws inspiration from concealer shades to create what it calls an "invisible" lip effect. Nars also recently expanded its artist-favorite Velvet Matte Lip Pencil range to include a wider array of shades, better ensuring the likelihood of offering up options for everyone. Meanwhile, Colourpop's Phase 3 bundle comprises a trio of sandy shades in matte, satin and glossy finishes for a variety of customizable takes on the nude lip trend.
""I think its versatility makes [the nude lip] such a timeless trend," says celebrity makeup artist Gita Bass, who counts Tina Fey and Emmy Rossum among her clients. And as evergreen as it is, it's also undergone a marked evolution within the last few decades. The matte, chocolatey '90s lip gave way to early-aughts frosty peach and mocha glosses. 
But the 2017 version of the matte lip isn't quite so narrow. What's important is finding the right shade to flatter your own skin tone — and then playing around with different textures and finishes, just for the fun of it. It's all about experimentation. And guess what? You might not get it right on the first try. But that's totally fine. "It's not the easiest shade to choose. There are many undertones, but look for ones with a bit of warmth so it won't read as corpse-y," says makeup artist Fiona Stiles, whose clients include Jessica Chastain, Gabrielle Union and Lily Collins. Neutrals with pink or peach undertones will look great on anyone with fair skin; rich caramel works well with olive or tan skin and mocha shades (like Marc Jacobs Beauty's Liquid Lip Crème in Hot Cocoa) flatter deep skin tones.
Though we're all for playing around with the finish and level of shine, Stiles cautions to avoid super-matte nude shades, since they can tend to look especially flat or chalky. She favors cream, satin or demi-matte finishes when it comes to neutrals. (The Hydrashine Essential Lip Color in Normandie from Stiles's own line and MAC's Photo are among her favorites.) 
Click through the gallery below to check out 10 nude lip colors guaranteed to flatter a variety of skin tones.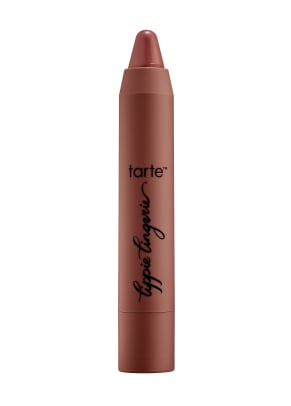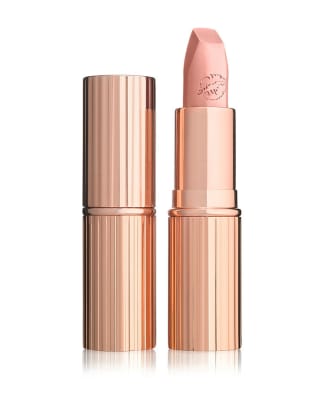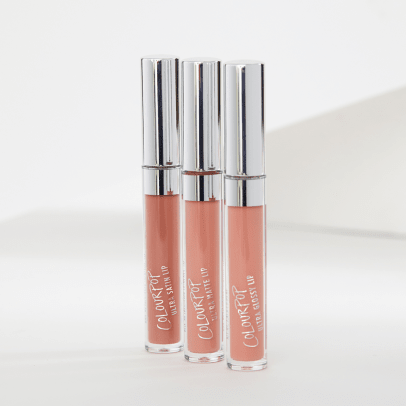 Please note: Occasionally, we use affiliate links on our site. This in no way affects our editorial decision-making.
Never miss the latest fashion industry news. Sign up for the Fashionista daily newsletter.