Tracy Reese Is 'So Heartened' by Her Plus Size Collaboration with Gwynnie Bee
She's reaching more customers with a range that includes up to 5x.
Tracy Reese has spent her career creating clothes to fit in every woman's wardrobe — after all, she dressed former First Lady Michelle Obama and daughters Sasha and Malia. In recent seasons, she's seamlessly added plus size models into her fashion show castings and extended her Tracy Reese Collection line to include sizes up to a 2x. So when it came time for online clothing subscription service Gwynnie Bee to choose its next designer collaboration, Reese was pretty much a no-brainer. 
"Tracy has kind of a legacy of really celebrating women of all shapes and sizes and colors, and making exceptionally flattering, feminine pieces that you just feel great in," says Gwynnie Bee founder Christine Hunsicker. "That's the kind of content that we wanted to bring to our membership base."
The collaboration with Plenty by Tracy Reese officially launched Thursday night in Gwynnie Bee's new pop-up shop on Fifth Avenue with a party and a runway show. The models were real Gwynnie Bee customers who looked incredible in the eight-piece collection — a mix of dresses, skirts and tops in Reese's signature bright colors and prints, all plucked from Plenty's Spring 2017 collection and offered in sizes 10 to 32W and L to 5X. Reese was on hand to celebrate, thrilled that she could reach a customer who's been asking for her clothing for a very long time. 
"People have asked for [these sizes for] years, almost since we started doing business at all, and traditional contemporary departments just go from 0 to 12 — it's always been really frustrating," she says. "This is something I've been wanting to do for so long, and with Gwynnie Bee, what was so amazing is their technical expertise and their eye for fit for this range of customer is so spot-on."
Gwynnie Bee has been visiting Reese's showroom for a few seasons now, which allowed them to get a feel for her designs, as well as for how they could work together. The brand put together their selection from a "couple of different drops" of Plenty's Spring 2017, chosen to fit alongside Gwynnie Bee's other seasonal offerings. Reese was able to learn from the brand's fitting expertise, which she hopes to apply to her own work in the future.
"My next push is to have those sizes represented on the contemporary floors in stores right alongside all the other sizes, because that's exactly where she wants to be shopping," she says. "I'm so heartened that she can go online with Gwynnie Bee and find our stuff, or come to this fantastic pop-up and try stuff on and get to know the brand."
See the full collab below; Plenty by Tracy Reese is available to rent now on Gwynnie Bee.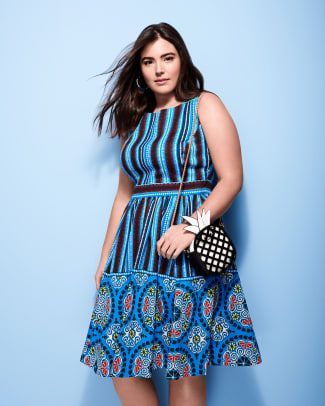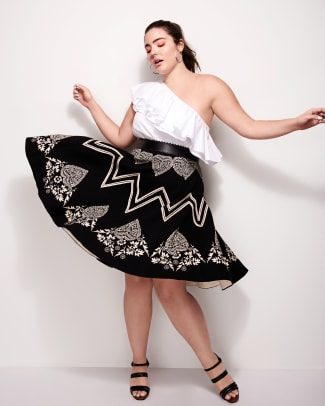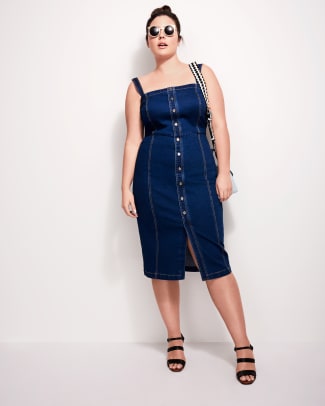 Want the latest fashion industry news first? Sign up for our daily newsletter.