27 of the Most Extra Instagram Posts From Models in Cannes
Majority of which take place on a yacht, or in a bathtub.
While the Cannes Film Festival is still going strong through the weekend, we've been experiencing plenty of FOMO over the past 10 days from the event's red carpet looks, an always-glamorous amfAR Gala and every Instagram post from the models who made the trip to the French resort town, including Bella Hadid (and her right leg), Kendall Jenner, Hailey Baldwin, Joan Smalls — all seen above lounging in a bathtub, as model best friends do — and so many more. It's very voyeuristic... and we can't seem to stop scrolling.
We're getting the gist of what a model's experience at Cannes entails: Wake up, chill on a yacht, get glam'ed up, show up on a red carpet, party a bit, return to said yacht. What a life!
Natasha Poly can work a steadi-plank, as well as a runway.
And in between Hadid's countless appearances, she always made time to change into a two-piece and put all of our Boomerangs to shame.
But can we blame her? Living the yacht life is pretty plush — as exhibited by a very happy Baldwin. 
To see more of models being extra at Cannes, check out the gallery below. And if you happen to find yourself looking up plane tickets to the French Riviera, don't say we didn't warn you.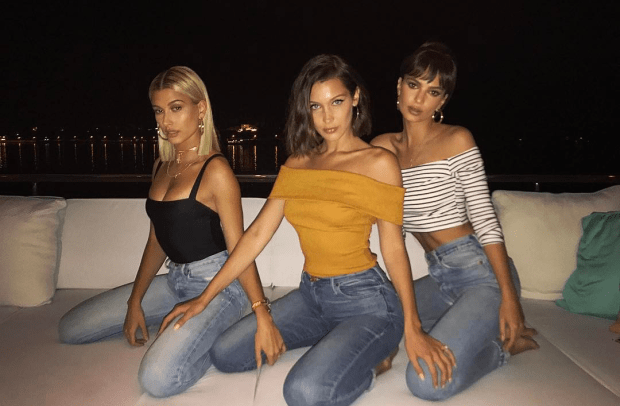 Want more Fashionista? Sign up for our daily newsletter and get us directly in your inbox.