The 31 Best Looks from the 2017 Met Gala
It's pretty clear which guests schooled themselves on Rei Kawakubo beforehand.
The first Monday in May of 2017 has come and gone, and with it, so has another Met Gala. In celebration of the Costume Institute's new exhibition "Rei Kawakubo/Comme des Garçons: Art of the In-Between," fashion and entertainment's biggest names gathered in New York City for what's become one of the most-hyped red carpet events of the year. Guests — who are handpicked by Anna Wintour and a stable of big-spending, influential designers — are expected to pull out all of the stops, and choose a mind-blowing ensemble that's both directional and on-theme. 
Rei Kawakubo has become an industry legend for bucking trends with her unconventional, avant-garde creations — many of which blur the line between art and fashion and disregard concepts like "flattering;" thus, team Fashionista had high hopes for this year's theme. And yes, a handful of attendees paid stellar homage to the Japanese designer: Rihanna, Katy Perry, Lily Collins and more played with proportion, opted for bold beauty looks, and brought some serious drama to the carpet, satisfying our yearning for some Capital-F fashion. However, the majority of the famous folks who took to the carpet looked like they either didn't even bother to Google Kawakubo before showing up, or just didn't care about adhering to a dress code.
While almost all of the Met Gala guests looked really good — we're looking at you, Kim Kardashian — those who made the cut for our best-dressed list not only chose an ensemble that was chic but made an effort to pay homage to the woman of the hour. Granted, this was not an easy task; but in this case, the bigger the risk meant the higher the payoff. 
See our favorite looks from the 2017 Met Gala in the gallery below.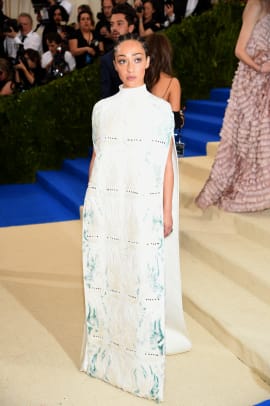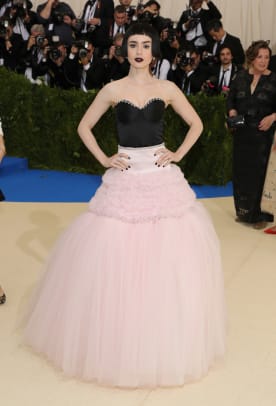 For more Met Gala fashion, you can catch up on every single look from the evening right here.