Everything You Need to Know to Find the Perfect Liquid Eyeliner
Plus, 13 of our absolute favorite formulas.
While the aisles of every drugstore, Ulta and Sephora are stacked with eyeliners upon eyeliners, all claiming to be long-lasting and easy to apply, the overwhelming selection and far-fetched promises make the struggle to find your match made in eyeliner heaven very real. When it comes to liquid formulas, the search can be especially tricky. Too many watery formulas and smudged cat eyes later, we've officially decided that enough is enough. So we put together a comprehensive guide to finding the perfect liquid liner, including 13 of the best products on the market right now — all of which are beginner-approved, long-lasting and beautifully pigmented — and insider tips and tricks from makeup experts themselves. Cue tears of joy. (Don't worry, your eye makeup will last through them.)
The key to finding your perfect liquid eyeliner begins with the applicator — and for first-timers, it's all about felt tips. "Beginners should look for liquid eyeliners in felt-tip pen form," says makeup artist Ashleigh Ciucci. She gravitates toward fine-tip versions. "The skinny tip helps you get that perfect flick of a cat eye," she explains. "Avoid felt tips with funky applicators. Some brands offer angles or balls, but a fine point has the most dummy-proof accuracy."
Ciucci suggests applying liquid eyeliner in front of a standing mirror. "That way," she explains, "you can tilt the angle and look downwards. It's easiest to get a smooth, straight line when your eye is almost closed." Using your non-dominant hand, gently create tension along your lash line by pulling the outer corner of your eye. "Make sure to take a step back during the process to ensure your wings and lines are even. And remember, this isn't a tattoo!" Ciucci suggests keeping Q-tips and eye makeup remover handy to quickly clean up any mistakes or excess.
For Brooklyn-based Katie Jane Hughes, skin type is an important factor when purchasing and applying liquid eyeliner: "If you're super young and the skin on your eye is taut, you can pretty much get away with any formula. But when you have softer skin with fine lines, you have to consider a different option." Hughes advocates for beginning with a soft pencil liner and then layering a brush-nib liquid eyeliner over it. "Get good with a pencil liner first. It gives you more play time and cleans up really easily," she says. "Think of it as a primer for a liquid."
So maybe the quest for your perfect, easy-to-apply liquid eyeliner isn't so daunting after all. Take it from the pros and give one of these 13 liquid liners a shot — we're sure that your new go-to is out there waiting for you.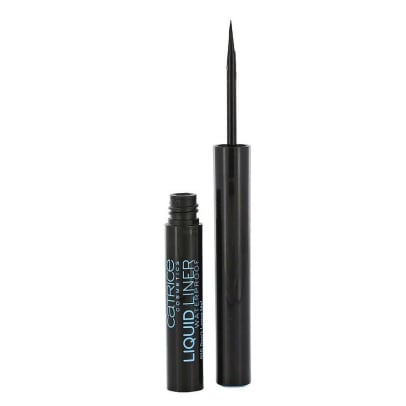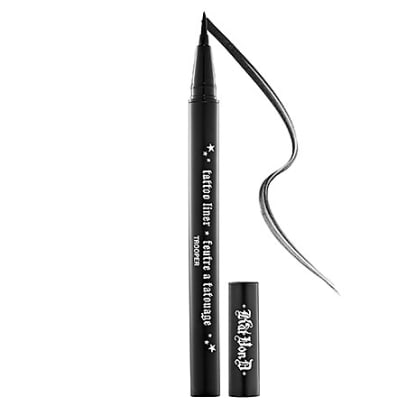 Please note: Occasionally, we use affiliate links on our site. This in no way affects our editorial decision-making.
Sign up for our daily newsletter and get the latest industry news in your inbox every day.