Would You Go to a Physical Location to Shop a Product Drop on Your Phone?
At a "dropzone" event in Los Angeles with Antisocial Social Club, Shopify-powered app Frenzy will combine the experience of buying a limited-edition item IRL alongside fellow hypebeasts with the convenience of shopping online.
From Kith to Kanye West to Kylie Jenner, it seems that limited-edition "drops" are the keys to buzz and retail success, and when it comes to powering those hyped-up launches online (and, more recently, at pop-ups), Shopify is leading the way. The Canadian tech company powers over 400,000 brands and retailers' (including Kith's and Kylie Jenner's) e-commerce sites and is known and favored for its robust, scalable back-end infrastructure that prevents the site crashes that can often result from sudden surges in traffic (like, during a drop).
As we all know, retail is a fickle game, and rather than rest on its powerful servers, Shopify is continuously looking for ways to innovate shopping experiences through a separate leg of the company called Garage, where experimental, potentially high-risk products are conceived and tested. One such product is Frenzy, which proved successful and now has an eight-person team and significant resources behind it within the Garage umbrella. The basic gist of the mobile app, which launched in November, is that you can purchase an exclusive product drop — or, basically, a flash sale — at the touch of a button the moment it goes live. With your delivery and payment information already stored on Apple Pay and Shopify powering the transaction, Frenzy promises a hassle-free experience for retailers' best customers.
For some, though, that process is a little too easy, apparently. This is why Frenzy also came up with a way to mimic the sense of community that comes from waiting in a physical line to buy a product at a store — without the actual waiting. Its new "dropzones" operate the same way as we explained above, except you have to be within the physical boundary of a predetermined location at the time of the drop. The video above shows a bunch of kids in Dorchester Square in Montreal getting excited because they scored a pair of Yeezys during a dropzone. And on Saturday at 12:00 p.m., Frenzy will host its first U.S. dropzone with streetwear brand Antisocial Social Club in Los Angeles at Elysian Park downtown. An exclusive, limited-edition sweatshirt will only be available to purchase by Frenzy app users at that time and location.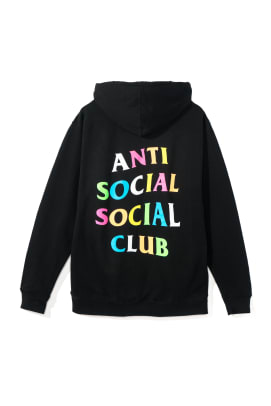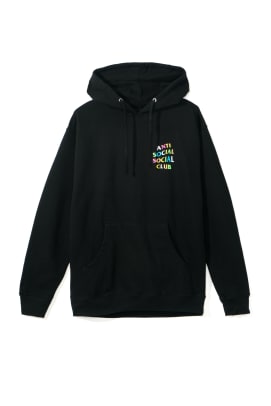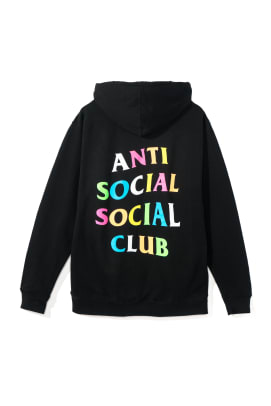 The whole process is easy for retailers, too. "A brand like Antisocial Social Club maybe doesn't want to open a physical location but this gives them an opportunity to say, hey let's connect with our loyal audience in Los Angeles and get everybody together," explains Frenzy Product Manager and Co-Creator Tucker Schreiber. "Any retailer that wants to execute one of these, it's totally free for them to do and they can do it in seconds."
Schreiber says the events, of which there have been two in Canada, amount to gatherings of like-minded people taking pictures of each others' outfits and congratulating each other on making successful purchases. 
If you're wondering, "Why bother making people go to a physical location to buy something that's not even there," then, well, that's a good question. If you think about it, all stores could operate this way if they wanted to. In fact, some do simply operate as showrooms where there's no on-site inventory; you pick out what you want and have it sent to you as if you'd purchased it online. But in the case of a dropzone, all you encounter is a bunch of people who dress like you. As Rory Gilmore failed to write on spec for "Condé Nast," some people actually enjoy waiting in line, at least streetwear and sneaker fans, Schreiber claims. This "dropzone" sales model, essentially the silent disco of shopping, will really test those expert claims that Millennials put a premium on real-life experiences over material things.
The concept could also have some practical applications beyond simply getting a bunch of hypebeasts together in a park. Schreiber gives the examples of selling merch at a concert or making an item instantly shoppable for guests at a "see now, buy now" runway show. (In fact, we can almost promise you at least one designer will use Frenzy for this purpose this upcoming fashion month.) 
While Frenzy has thus far primarily been used to sell sneakers and streetwear, Schreiber spoke of plans to expand into additional categories like ticketing, music and cosmetics. More dropzones are already in the works to take place through summer and fall in cities including New York, Chicago, Milan and Paris. "We feel like we've only scratched the surface," says Schreiber. "I'm excited to get this in the hands of more and more retailers within the Shopify platform to see how creative they get."
Want the latest fashion industry news first? Sign up for our daily newsletter.