Stella McCartney and Rosie Assoulin Threw Two Instagram-Worthy Garden Parties for Resort
These venues had everything: live birds, statues, pineapple bowling, a reggae band, a rainbow bathroom...
Perfectly coinciding with the arrival of sunshine and warmth in New York, designers' Resort 2018 presentations are in full swing. While most labels opt to debut their in-between season collections in the comfort of their showrooms, London-based Stella McCartney and NYC's own Rosie Assoulin are notorious for pulling out all of the stops when it comes to celebrating what are meant to be vacation-ready ranges, and on Wednesday night, they went head-to-head with two of the most lavish, Instagram-worthy garden parties we've ever seen. 
Assoulin invited guests to a private residence tucked away right off the Bowery, and beyond a stained-glass door awaited an art and fashion-lover's dream. The clothes, as per usual with Assoulin, were romantic, whimsical and super-feminine, with looks that ranged from a holographic, rainbow pleated gown to a silk "millennial pink" suit to a sparkly party dress done up in paillettes made from real flowers (see below).
However, it was artist Izhar Patkin's spectacular home — complete with a lush rooftop garden, jumbo statues, Moroccan rugs and brightly colored furniture — that had guests whipping out their iPhones to take photo after photo. 
Not to be outdone, McCartney set up shop across town in the lawn behind the High Line Hotel, with lawn flamingos lining the way to the presentation. Models in sporty, island-inspired pieces mingled with guests and danced to reggae sounds provided by Ky-Mani Marley and a steel drum band. The playful clothing was adorable on its own, but it was tough to keep our attention on them with all of the other activities (and Instagram bait) that the designer dreamed up. There was a crew of live birds, primed and ready to pose for pictures; a bowling setup included pineapples instead of traditional pins; and tiki bars and popcorn stands kept everyone munching — even the models. 
So if you have dreams of throwing the ultimate garden party this summer, we hate to tell you, you've got some extremely stiff competition.
You can browse the full Rosie Assoulin Resort 2018 and the Stella McCartney Spring 2018 collections in the galleries below.
Rosie Assoulin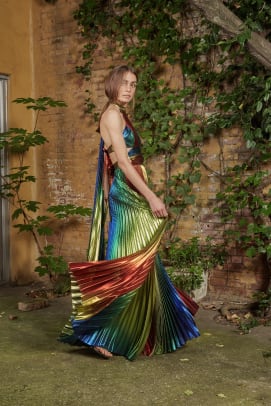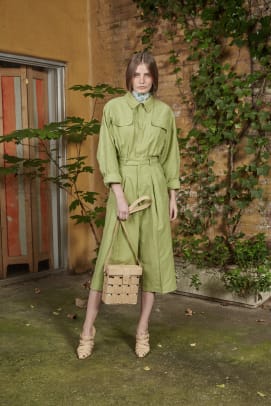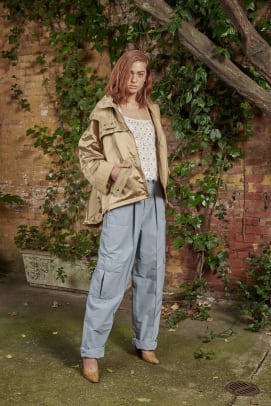 Stella McCartney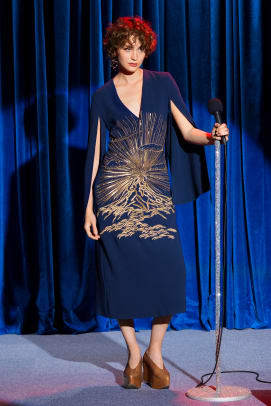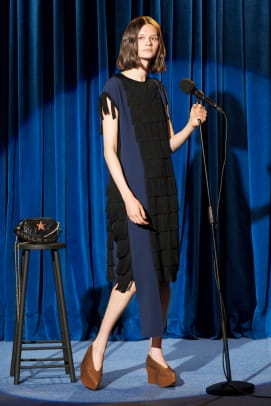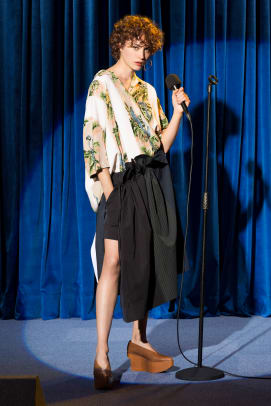 Sign up for our daily newsletter and get the latest industry news in your inbox every day.