Elie Saab Definitely Watched 'Game of Thrones' Before Designing the Fall 2017 Haute Couture Collection
We're just saying.
It's pretty much a given fact that once someone starts watching "Game of Thrones," they become pretty damn obsessed with it. I know this because I've experienced it; you know it because either you've experienced it, too, or you have that one friend/family member/loved one who just won't shut the hell up already. 
Judging by the Fall 2017 Haute Couture collection that debuted on Wednesday in Paris, I'd wager a guess that Elie Saab has caught up on the series and is eagerly anticipating the upcoming season, because this whole range is basically ripped from the landscapes of Westeros. It was full of the kinds of jaw-dropping pieces fans of Saab have come to expect from the brand, but with details fit for the Seven Kingdoms: Dark, dramatic, velvety gowns for Cersei Lannister; fur capelets and intricate embroidery for Sansa Stark; jewel-toned satin belts and gold circlets for Daenerys Targaryen. Maybe I'm just letting my own excitement about the season seven debut take over, but then again, the finale wedding dress had a hooded cape. Really makes you think.
See the complete Elie Saab Fall 2017 Haute Couture collection in the gallery below.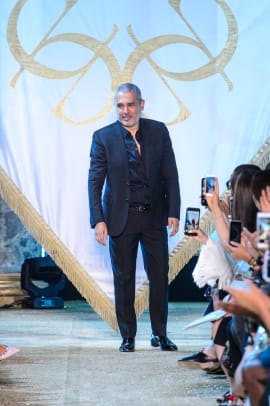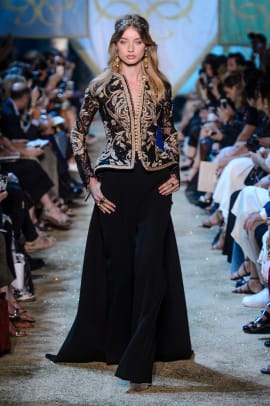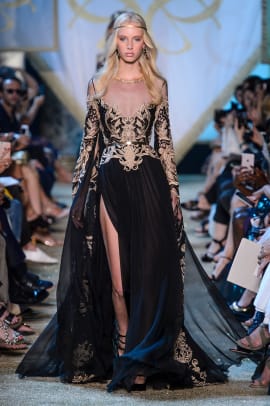 Want the latest fashion industry news first? Sign up for our daily newsletter.
Homepage photo: Pascal Le Segretain/Getty Images