Jake Gyllenhaal and Julianne Moore Joined the Hypebeasts for Raf Simons' Spring 2018 Show
Nothing brings Hollywood's finest and the Cool Teens™ together like fashion.
Everyone, it seems, loves Raf Simons. Whether he wins people over with his forward-thinking designs or his sensitive fashion-dad demeanor (or his penchant for Coke Zero), the fact remains that he wins them. Nowhere was that more evident than at the Belgian designer's menswear show in Chinatown on Tuesday night, where megawatt stars like Julianne Moore and Jake Gyllenhaal mingled with fashion favorites like Marc Jacobs and A$AP Rocky. The after-party, too, was full of famous faces, with well-established models like Liya Kebede rubbing shoulders with the next generation of multi-hyphenates. (We're looking at you, Luka Sabbat.)
The sartorial fare at the front row and after-party were relatively eclectic, from Marc Jacobs' polka dot button-up shirt to Ashton Sanders' sagging pants and T-shirt. Basketball player Andre Iguodala cut a striking figure in a polo with graphic stripes, while Julianne Moore kept things interesting with a herringbone tweed and quilting situation. (How she managed to stay cool in that much clothing during the warm and steamy show is a valid question, but Julianne Moore is capable of doing a lot of things we don't understand). 
Click through the gallery below to see more of the looks from the show and after-party.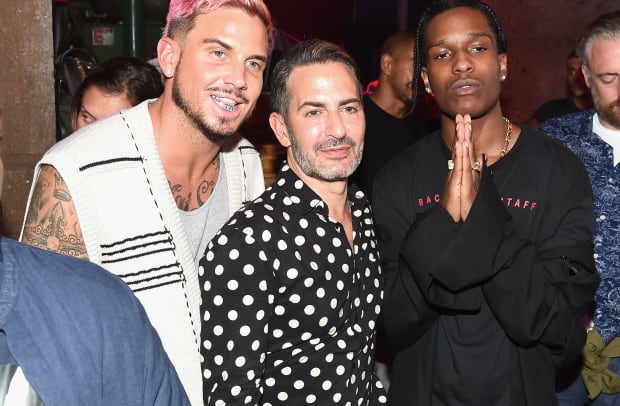 Sign up for our daily newsletter and get the latest industry news in your inbox every day.