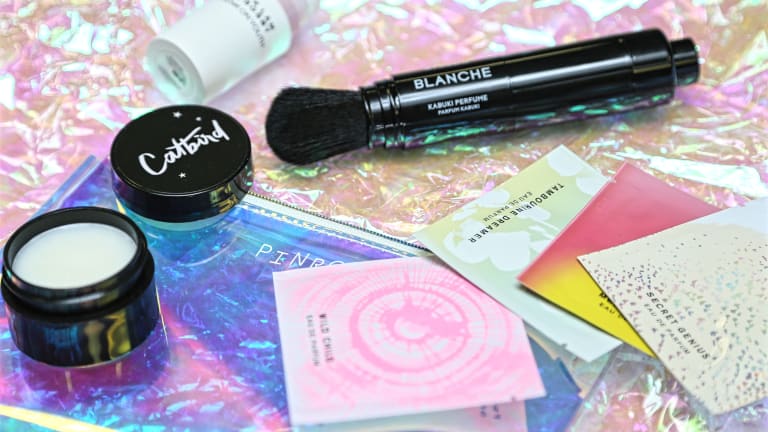 The Coolest Thing in Fragrance Right Now is Scents You Don't Have to Spray
Just swipe, roll, dust or massage 'em on.
The perfume industry (like, well, most things in 2017) is in flux right now. As with other categories in beauty, the established brands who have been developing and marketing products for decades are struggling to reach millennials and Gen Z-ers, while fledgling companies are finding consumer resonance on social media. As more brands throw their scents into the mix, the sheer volume of options has challenged all fragrance companies to step up their game and become more innovative with their concepts, marketing — and, of course, the actual products they're selling. For Dior, that has meant targeting millennials and incorporating a whiff of feminism. For Estée Lauder-owned Frederic Malle, it's a rejection of celebrity-driven scents and a renewed focus on the artistry behind perfume. Calvin Klein has brought back nostalgic Kate Moss-laced '90s iconography. A number of fragrance companies are relying on selling their science, building their brands around the chemistry that goes into their juice as a key point of differentiation.
But one of the dominant emerging fragrance trends is actually a fairly simple one. An increasing number of brands are now offering up new ways to engage with a scent, in lieu of the traditional spritz-on method that dates back to the original atomizers of the pre-Civil War era. The latest crop of cool scents come in solid, balm-like sticks, roll-on oils, portable wipes — even Kabuki brushes that come loaded with fragrance powders that get meted out with the push of a button. There's a certain sense of whimsy with these perfumes; they further elevate the very experience of applying a scent, which has always been somewhat ritualistic for many women, to one of delightful indulgence. And, as it turns out, these formulations can offer utility as well.
"We created our towelettes to offer a perfect dose of fragrance so you know you'll never be wearing too much or too little, to give the customer more control in the sampling process and to create a portable container that wouldn't leak or break," says Erika Shumate, the co-founder of Pinrose, a San Francisco-based fragrance brand that launched in 2014. "We observed hundreds of women sample new fragrances. Whenever she samples a fragrance with a spray, she winces, nervous about how much fragrance is going to come out. We wanted to avoid this negative experience. The wipe gives her more control of the application process. In addition, we heard countless stories of perfume vials breaking in purses or dabbers spilling everywhere. So we wanted to avoid this as well." 
What began as a method of streamlining fragrance sampling quickly became an in-demand product category unto itself for Pinrose, according to Shumate. "What's been amazing about the wipes is that, when we launched our brand, they were primarily a sampling method. But a month after we launched, we had customers calling us asking to purchase packs of the wipes — they loved the idea of having multiple fragrances in single doses so they could play and experiment and not invest in a huge bottle," she says.
Shumate also notes that there's been an increase in rollerball-packaged scents recently, citing the fact that they're a lower-commitment (and cheaper) way to purchase a perfume. "I think there are new alternatives emerging because brands are trying to address the customers' needs and price consciousness," she says.
Alternatives to traditional perfumes are also likely on the rise due to consumer preference. There are plenty of women (and men) — you probably know at least a few — who will tell you they flat-out don't like perfume. So products that reimagine old-school scents and package them in more appealing application methods are finding a real footing with more discerning shoppers. "Some women do not like traditional perfumes; perhaps they find them too heavy or don't like scenting the air around them with a spray fragrance," notes Shumate. "These alternative versions allow targeted application and are often a little more subtle. In addition, the lower price points make them great entry points for a consumer who's not ready to make the full spray-bottle fragrance commitment."
The less expensive pricing is no doubt central to the appeal of Byredo's Kabuki Perfume Powders, which launched in the spring of 2017. The collection consists of three scents that had already existed in the trendy fragrance brand's portfolio, reformulated into dust-on powders housed in brush dispensers. So while a full-size bottle of the company's Bal D'Afrique scent in old-fashioned liquid form costs a cool $150, the brush version is a more accessible $65, which could be an especially useful tactic when it comes to achieving a broader appeal and reaching younger consumers.
Click through the gallery below for 11 of the coolest scents of the moment — none of which require you to spritz them on.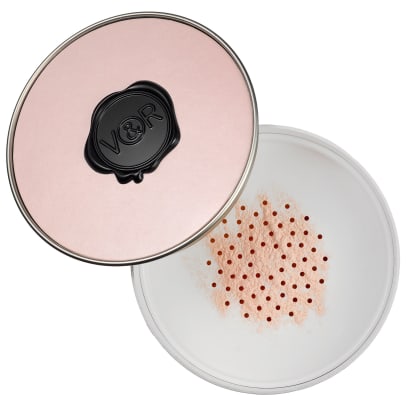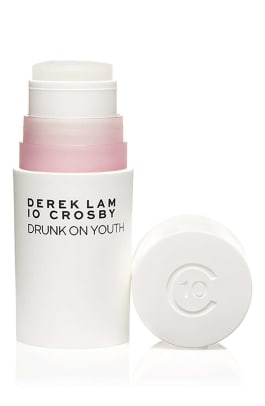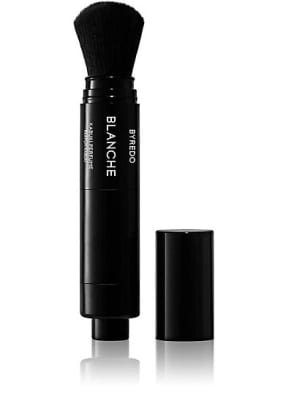 Main/homepage photo: Whitney Bauck/Fashionista
Please note: Occasionally, we use affiliate links on our site. This in no way affects our editorial decision-making.
Sign up for our daily newsletter and get the latest industry news in your inbox every day.