Aaliyah for MAC Is Officially Happening, Thanks to a Years-Long Fan Petition [UPDATED]
"We are honored the family trusted MAC to bring Aaliyah and her fans' vision to life."
Back in 2015, Aaliyah superfan Jennifer Risinger began a petition calling for MAC to create an Aaliyah-inspired makeup collection. "Aaliyah stands for MAC's mission of 'All ages, All races, All sexes," she wrote at the time. It garnered thousands of signatures. And now those efforts are coming to fruition: MAC announced on Thursday that Aaliyah for MAC will officially debut in the summer of 2018. 
"Aaliyah is truly one in a million — an unstoppable icon whose groundbreaking work in R&B music and film inspires us all," the brand wrote in an Instagram post announcing the news. "Today we join her countless fans in celebrating her with the announcement of the MAC Aaliyah collection. You made it happen! Stay tuned in 2018."
So far, details are scarce about the specific products that will comprise the collection, but it's safe to say that lipsticks will most likely be at least one component of it.
This isn't the first time MAC has created a fan-requested collection that pays tribute to a young star whose life came to an all-too-early end: The brand's Selena-inspired collection debuted in 2016 to overwhelming success. So it was no doubt that MAC was eager to respond to calls for another fan-driven collection — but it was simply a matter of whether Aaliyah's family was on board.
"There is a certain something about each of our collaborators that inspires MAC — with Aaliyah it was the incredible passion from her fans that was everywhere we turned," said Catherine Bomboy Dougherty, MAC's Senior Vice President of Global Communications in a statement to Fashionista. "We admire Aaliyah because she was a not only an exceptionally talented artist, but a risk-taker and innovator who still influences the worlds of music, fashion and beauty. She continues to be a role model whose legacy inspires us all to follow our hearts. We are honored the family trusted MAC to bring Aaliyah and her fans' vision to life. We made a lot of people really happy today and that feels good."
UPDATE, June 7, 11:48 a.m.: The Aaliyah for MAC collection — which includes lipstick, a lip pencil, lip gloss, bronzer and an eye shadow palette, all inspired by the singer — now has an official launch date: It will make its sales debut online on June 20, and in select stores on June 21. Click through the gallery below to see the full lineup of products.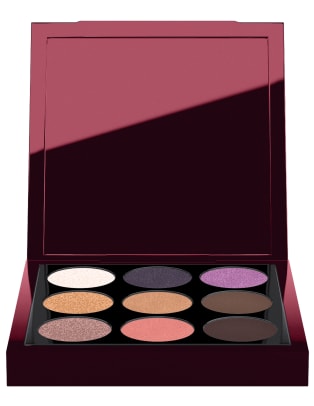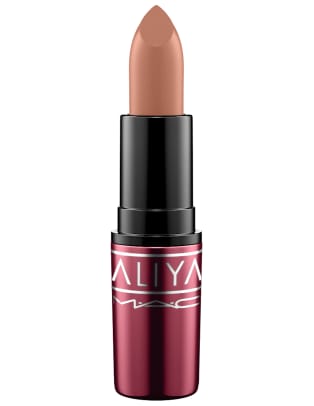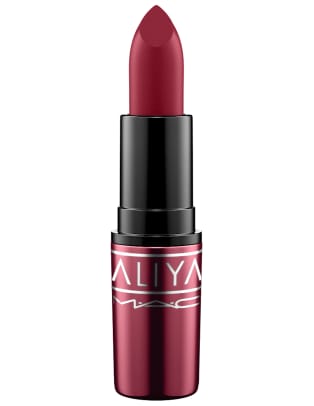 Sign up for our daily newsletter and get the latest industry news in your inbox every day.