11 Fashion People Who Weren't Too Cool to Protect Their Eyes From the Eclipse
Eye safety is chic.
For those in the dark regarding the sun's activity, we're here to shed some light: On Monday, all of North America was treated to an at least partial (and in some lucky places, total) solar eclipse. The moon blotted out the sun from the Pacific to the Atlantic starting just after 10 a.m. in Oregon and ending a little before 3 p.m. in South Carolina. But Bill Nye facts aside, the eclipse caused somewhat of an eyewear frenzy, because the long-awaited coast-to-coast solar eclipse had the capacity to fry your naked eyes. 
The only guaranteed way for eclipse viewers to avoid permanent eye damage was to wear NASA-approved, solar-filtered glasses, which slightly resembled paper-made 3D movie shades. During the hours leading up to the main event, a slew of celebrities took to Instagram to post some cardboard spec-selfies. 
In addition to witnessing an awe-inspiring moment in nature, those plastic throwaways got a super-chic update: Sarah Jessica parker pressed them tightly against her face to resemble a "Terminator"-Carrie Bradshaw hybrid, while Eva Chen paired her eclipse glasses with some cutoffs and straw slides. And then there's the model variety — such as Brooklyn Decker — who wore alien-inspired goggles that made us want to trade in our day-to-day sunnies for these overly pronounced circular gems. See some of the best eye-dressed fashion people in the gallery below.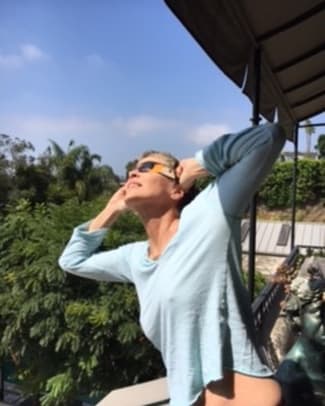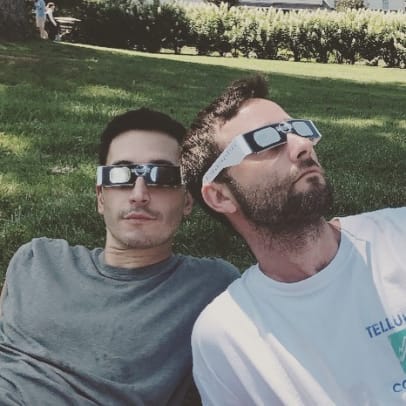 Sign up for our daily newsletter and get the latest industry news in your inbox every day.