Fashionista's Pop Culture Style Icons: Dhani Feels Rachel Green's Mid-'90s Style Is Grossly Under-Appreciated
Circa seasons three and four of "Friends," her outfits were PERFECT.
This week at Fashionista, we're celebrating all things at the intersection of fashion and pop culture — including the nostalgic sartorial moments that were formative to our style growth. In our series, Fashionista's Pop Culture Style Icons, we obsess over the characters who have influenced our wardrobes the most, even to this day.
For as long as I can remember, "Friends" has been my preferred show to lazily watch reruns of. I have a TV in my bedroom that I joke might as well be set to a permanent "Friends" channel because when I turn it on before bed — around 11 p.m. — it's always already on. I know this show isn't brilliant or groundbreaking and I promise that, otherwise, I have very good taste in television, but I find it soothing and it rarely fails to make me laugh out loud. Comedically, I think it's actually very underrated; but it wasn't until recently that I realized the fashion is underrated as well.
Historically, Jennifer Aniston's character Rachel Green has been known for her hair. But during a recent period of binging seasons three and four — which spanned 1996 and 1997 — on Netflix, I realized that she was dressing exactly how I want to dress right now. Like, every single thing she wore was absolutely perfect.
It was a transformational period for the character. In season three, she's still working at Central Perk and her wardrobe largely consists of vintage denim (which obviously wasn't vintage then), simple T-shirts and tanks and white sneakers. Toward the end of the season, she impulsively quits and then gets a job at Bloomingdale's. Immediately, her wardrobe becomes more elevated, but there's an effortless minimalism that runs throughout both seasons. Tanks over T-shirts, high-waisted jeans and skirts, block heels, overalls, matchy suit sets and short dresses with square necklines are among the Rachel signatures I'm still trying to incorporate into my wardrobe today.
Her look was unmistakably '90s, but in a more understated, laid-back, real way than many of her TV contemporaries. It felt like she wouldn't be caught dead in something as overtly trendy as a choker or floppy hat, but instead probably looked to the likes of Carolyn Bessette Kennedy and Gwyneth Paltrow for style inspiration — which was likely more realistic for someone who worked in fashion at the time.
Of course, this applies only to Rachel during this time period; things got pretty bad shortly thereafter. Even mid-'90s Rachel was not always my style icon and probably won't be forever, but right now, this is an aesthetic that I'm very much obsessed with.
If you, too, are into this vibe, find more inspo on Pinterest and peruse the slideshow below for some ways to channel it today.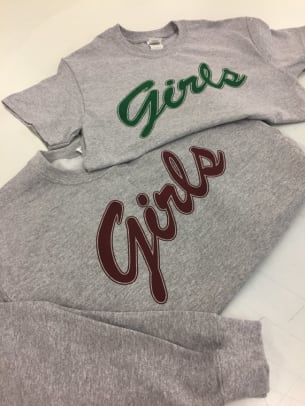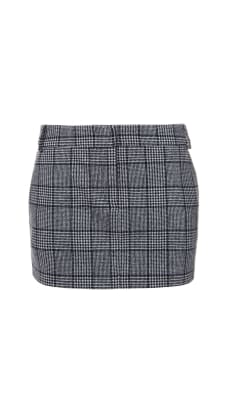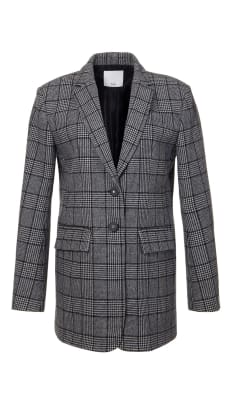 Want the latest fashion industry news first? Sign up for our daily newsletter.