12 Starter Pack Memes For Every Type of Person at Fashion Week
From influencers and editors to publicists and party crashers, there's a starter pack for everyone.
Welcome to Pop Culture Week! While you can always find us waxing poetic about the hefty overlap between fashion and pop culture, we're dedicating the next five days to the subject of our favorite music, movies, TV, celebrities, books and theater, and how that all intersects with the fashion industry.
In the Year of Our Lord 2017, popular internet culture would arguably not be where it is today without memes. These little DIY nuggets of hilarity float across the Web in the form of GIFs, tweets, captioned photos and many more. They're shared within group texts, Slack chatrooms, DMs, timelines and news feeds until the next meme comes along to grab our attention, usually in the span of just a few seconds. 
Fashion has had its own fair share of memes, whether for monetary purposes (Gucci), to poke fun at the absurd realness of our industry (Shit Model Management), to highlight a particular moment from awards season (hi, Chrissy Teigen) or to joke about the craziness outside of a fashion show (like that Pitti Peacock wearing Ikea). Plus, they're funny, too! It's one of the main reasons we love following Alexander Wang on Instagram.
Ahead of New York Fashion Week, we decided to create our own starter pack memes to capture the types of people we will likely come across during a very long fashion month. From influencers and editors to publicists and party crashers, every fashion person is worthy of their own meme. Click through our slideshow to see them all... and share them all, of course! Feel free to @ us, too.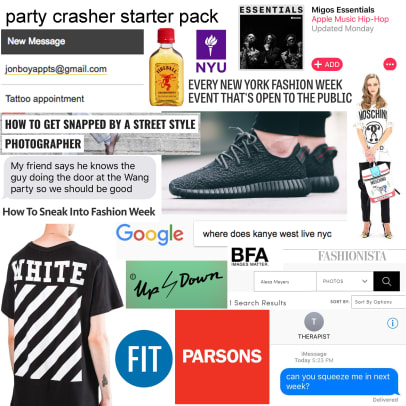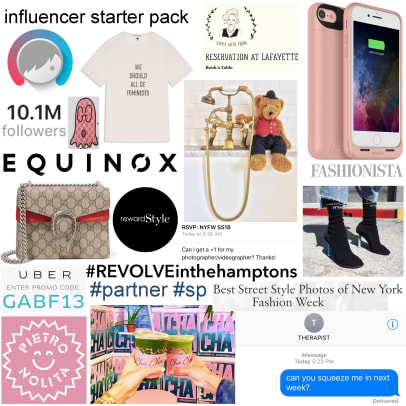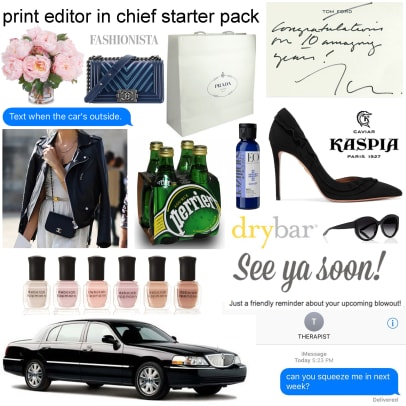 Want more Fashionista? Sign up for our daily newsletter and get us directly in your inbox.