The American September Covers Are Seriously Lacking in Diversity This Year
Guys: What's going on here?
If you're reading this website, it's likely safe to assume you don't need to be told how important the September issue is to the print world, but here we go: With the most advertisers and the splashiest cover stars, these hefty tomes often set the tone for the year. Or, as Candy Pratts Price once famously said, "September is the January of fashion."
Of course, you've probably also heard plenty about how print is dying, so we can skip past the part about how these issues have waned in influence over the years. Still, scoring the September cover of a magazine — especially one of the big three: Vogue, Harper's Bazaar, or Elle — is a huge milestone for an actress or model. We excitedly wait every August as each cover is revealed to see who nabbed the honors, and this year, we've been more than just a little disappointed. 
With the exception of three major American glossies (InStyle, Harper's Bazaar and Teen Vogue, natch), newsstands this September are looking rather...well...white. And boring. Vogue chose Jennifer Lawrence who, in addition to having covered the magazine twice before, already graced a September cover in 2013. While the John Currin portrait version of her four cover options was an interesting choice (and brilliant throwback), it doesn't change the fact that Lawrence is perhaps one of the safest cover choices there is. Then there's the "American Beauty" tagline next to a blonde, blue-eyed, thin, white woman — which, no matter how much faux outrage the right tries to drum up, is just plain trite.
Elsewhere at Condé Nast, Blake Lively covers Glamour, relegating Halima Aden to an "inside cover," whatever that is. Angelina Jolie covers Vanity Fair, which came with its own controversy thanks to comments made by the actress regarding the casting of Cambodian children in her upcoming movie. Robert Pattinson covers GQ, while Aziz Ansari is relegated to an excellent GQ Style cover. Katy Perry scored the cover of W in a pale imitation of Rihanna's September 2016 turn. Allure's anti- anti-aging cover was a daring choice for a September issue, but they went with actress Helen Mirren — and while we love her, it seems hard to believe it isn't a play for advertiser L'Oreal.
Over at Hearst, Elle went with Swedish actress Alicia Vikander in a white dress; Emma Stone nabbed Marie Claire, also wearing a creamy white dress. Billie Lourd covers Town & Country, and Miley Cyrus — who, having just covered Harper's Bazaar's August issue, is really making the Hearst rounds — covers Cosmopolitan. Elsewhere, Nylon went with actress Kirsten Dunst. Kate Upton covers Shape...and that's all we have to say about that.
On the positive, Harper's Bazaar put their Icons performer The Weeknd on one cover with models Adriana Lima and Irina Shayk, and Candice Swanepoel with The Weeknd on the other. The same goes for Teen Vogue, which put actress and activist Amandla Stenberg on one of its covers (who also covered its excellent February 2016 issue), but gave the other two to supermodel offspring Kaia Gerber and actress Millie Bobby Brown. InStyle put Selena Gomez on its September cover, ostensibly to promote her collaboration with Coach; not the most exciting choice, but clearly, you could do much worse. The subscriber covers of InStyle include more interesting options, like Salt-N-Pepa with Marc Jacobs or model Dilone.
All of this to say: Was every actress and model of color that busy over the summer that they couldn't fit in one September cover shoot? Or are we just finally, truly out of ideas? The fashion industry has been fighting an uphill battle for more diversity, and while we've had some great progress, this feels like a huge (and hugely disappointing) step backwards. This isn't a knock on any of the actresses who did get September covers, but we've seen them so many times before. When will it be time to make room for new cover faces?
See every September cover, including international editions, in the gallery below: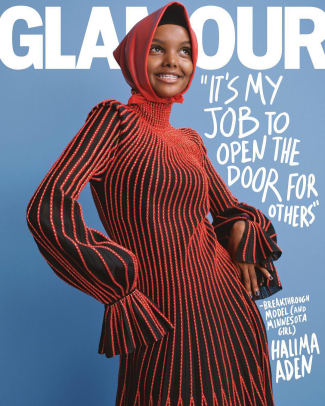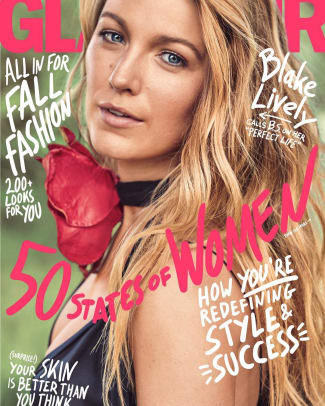 Note: This story has been updated to remove mention of Karlie Kloss and Courtney Love's image for Harper's Bazaar international, which does not appear in the US edition. 
Want the latest fashion industry news first? Sign up for our daily newsletter.